In This Section
DHMC Spring Art Opening Reception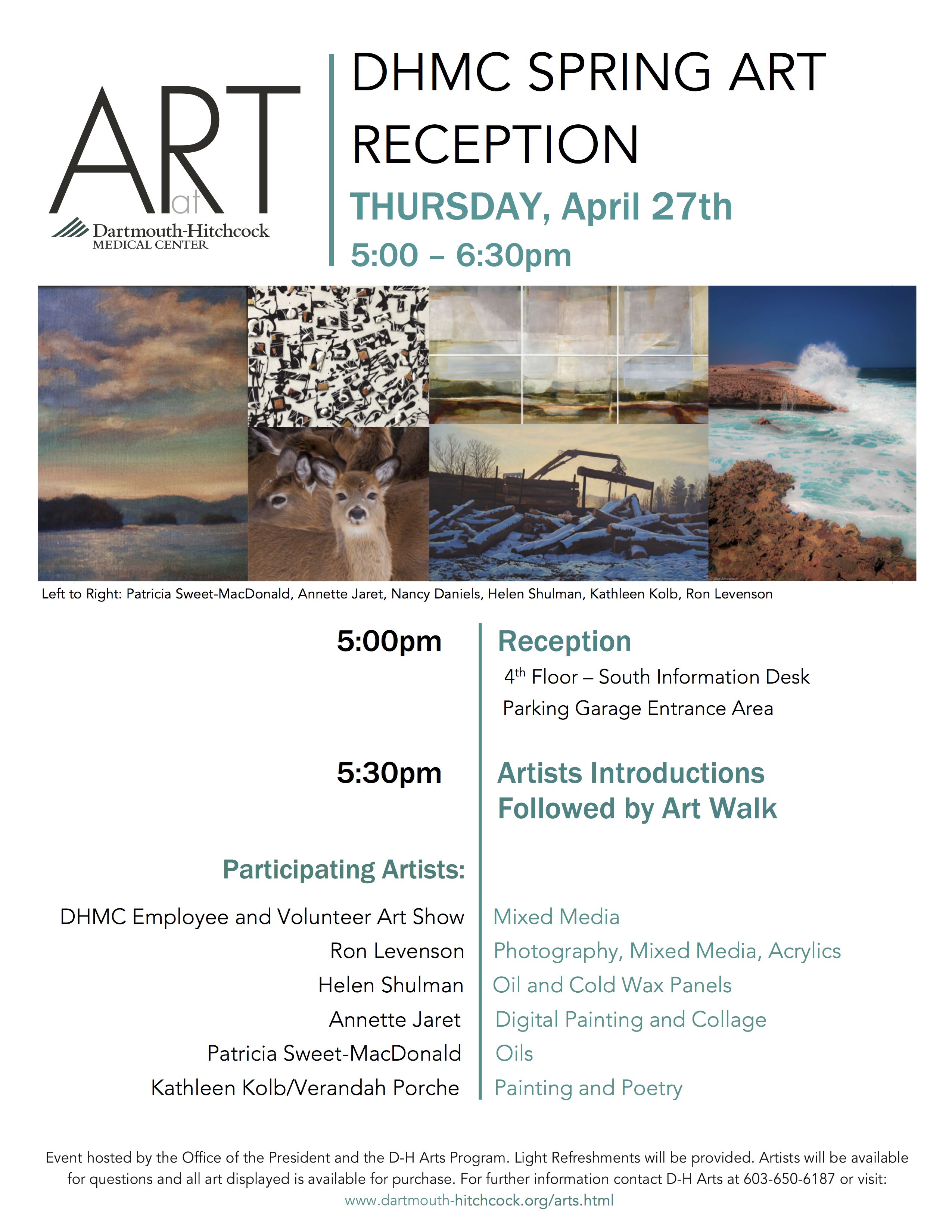 Celebrate April's arrival with an inspiring group of artists at the Dartmouth-Hitchcock Medical Center's Spring Art Exhibit Opening on Thursday, April 27th from 5:00-6:30pm.  
This exhibit showcase five New-England based professional artists including Helen Shulman showcasing her engaging and complex landscape inspired abstracts paintings. Annette Jaret's modern technique of photo based digital painting, poet Verandah Porche and painter Kathleen Kolb's collaborative exhibit reflecting on the harvest of timber in the rural Northeast, Ron Levenson's luminous unique photography as well as Patricia Sweet-MacDonald's varied and delightful oil and watercolors.
 In addition, this exhibit will include Dartmouth Hitchcock's own yearly Employee and Volunteer Art Show!
This is a wonderful opportunity to support local artists and learn first hand about their creative process.
The reception begins at 5:00pm with light refreshments at the 4th floor South Entrance Information Desk next to the Parking Garage entrance. 
At 5:30pm there will be remarks and brief introductions to the artists followed by an art walk to their exhibits.
All artwork is available for purchase, Contact the DHMC Arts program at 603-650-6187 for further information.