In This Section
Patients Who Use Opioids May Be More Satisfied But Not Healthier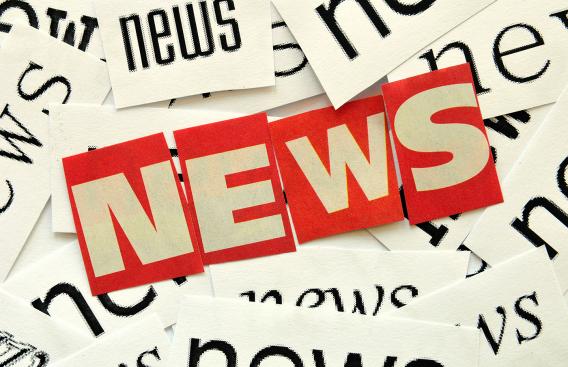 Patients with common musculoskeletal conditions who use opioids may be more satisfied but have poorer health when compared to patients who do not use opioids.
That is one of the conclusions of a new study by researchers at Dartmouth-Hitchcock and the University of Michigan. The team's primary interest was to determine if patient's perception of their care was associated with the number of opioid prescriptions they received from their health care providers.
"Patient satisfaction is an important driver of health care reimbursement mechanisms," said Dr. Brian Sites, Dartmouth-Hitchcock anesthesiologist and the lead author of the study, which was published in the January/February 2018 Annals of Family Medicine.  "We found, using population-based data, that patients suffering from chronic musculoskeletal disorders (such as arthritis) rate their satisfaction with care higher when they receive more opioid prescriptions.  This higher satisfaction exists despite the fact that these patients have poorer physical and mental health compared to their counterparts who do NOT take opioids." 
As clinician compensation is increasingly linked to patient satisfaction, and as the United States struggles with an epidemic in opioid use, the authors suggest it is imperative to determine whether improved satisfaction with care is associated with demonstrable health benefits,
Sites and his co-authors report.
The researchers sampled data from nearly 20,000 adults who self-reported musculoskeletal pain from arthritis or other limitations on physical functions because of pain. All of the patients were anonymous to the researchers and are part of a national database used for clinical studies. Nearly 13 percent of the patients were prescription opioid users and 41 percent were heavy users.
"The extent to which prescription opioid use is associated with patient satisfaction is currently unknown," the researchers report. "The rise in the prescription of opioids was, presumably, initially driven by a desire to improve the well-being of patients having pain. If, in fact, prescription opioid use is associated with higher patient satisfaction, such payment incentives may be perpetuating the prescribing of these medications."
The researchers noted that opioid users were slightly older than non-users, but there were large differences in how they reported their health status. "Compared with non-users, users tended to have poorer physical and mental health. For instance, more than one-half of the opioid users rated their physical health as fair to poor, compared with one-fifth of non-users. Additionally, 75 percent of opioid users rated their pain as moderate to extreme, compared with only 31 percent of nonusers."
A troubling observation reported in the research is that health care reimbursement models "may favor overprescribing to optimize patient satisfaction through such mechanisms as the Hospital Consumer Assessment of Healthcare Providers and Systems. Our findings do not allow us to determine if overprescribing or unnecessary prescribing of opioids is actually occurring, but they do highlight the future need to establish whether the greater patient satisfaction is actually associated with better health or less disability."
In trying to explain why overprescribing by physicians may be a pattern, they note:
"We hypothesize that perhaps the improved satisfaction from opioids may partially be explained by an analogous situation that has been previously documented with antibiotics prescribed for likely viral upper respiratory infections. Several studies indicate that the clinician's desire to accommodate patient and parent expectations actually leads to overtreatment and overprescribing of oral antibiotics. Another possible explanation for our findings is that chronic opioid therapy may improve untreated mood disorders, which are highly prevalent, and the patient may perceive alleviation of these symptoms and report this benefit in the form of greater health care satisfaction."
The researchers call for "future studies to more rigorously evaluate the complex relationships among opioid use, patient satisfaction, physical behaviors and health metrics."