In This Section
NH Education Commissioner Edelblut, VT Secretary of Education Holcombe Join D-H's Broderick to Discuss Mental Health with Rivendell High School Students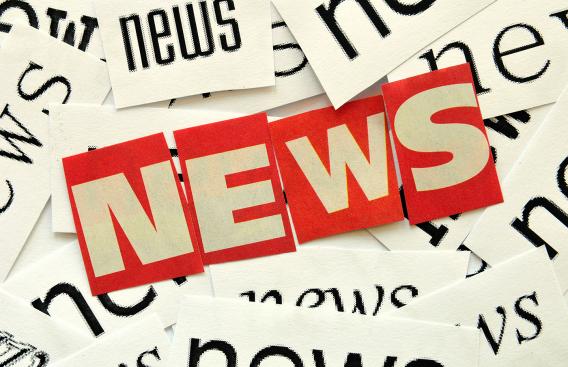 The leaders of primary and secondary education in New Hampshire and Vermont will join Dartmouth-Hitchcock Senior Director of Public Affairs John Broderick to talk about mental health awareness at Rivendell High School on Thursday, Jan. 25 at 10 am.
Students, teachers, and staff at Rivendell High School in Orford will engage in the discussions as part of Dartmouth-Hitchcock's  REACT campaign. New Hampshire Education Frank Edelbut, Vermont Education Secretary Rebecca Holcombe, and Broderick will also talk with Rivendell guidance counselors and school leadership following the session.
Editors: The presentation at Rivendell High School is open to media from 10-11:15 am. Justice Broderick, Secretary Holcombe, and Commissioner Edelblut will be available for advance interviews at 9:30 am, prior to the program. Please confirm your attendance with Rick Adams at 603-653-1910 or email rick.adams@hitchcock.org  
REACT focuses attention on changing the stigma of mental illness. Broderick, the former Chief Justice of the NH Supreme Court, was seriously injured in 2002 when he was assaulted by his son, who at the time suffered from an undiagnosed mental illness. He has been speaking to high school and college students as part of Dartmouth-Hitchcock's REACT program.
Approximately 1 in 5 youth age 13–18 experiences a severe mental disorder at some point during their life. Dartmouth-Hitchcock and the state Department of Education have also partnered to promote the "REACT" awareness campaign. The program details ways to respond when students recognize the signs of mental illness. Broderick noted that REACT posters (pictured above) are in the process of being posted in every public school in New Hampshire and soon, Vermont.
 "I've had some phenomenal opportunities in my life, but nothing is more important to me than this campaign," Broderick says. "Having such strong support from Commissioner Edelblut and Secretary Holcombe is impactful and incredibly important in helping us reach an even greater number of students."
REACT promotes mental health awareness through presentations and promotional literature based on the "Five Signs of Emotional Suffering": agitation, personality change, poor self-care, withdrawal and hopelessness.
About Dartmouth-Hitchcock
DARTMOUTH-HITCHCOCK HEALTH (D-HH), New Hampshire's only academic health system and the state's largest private employer, serves a population of 1.9 million across Northern New England. D-H provides access to more than 2,400 providers in almost every area of medicine, delivering care at its flagship hospital, Dartmouth-Hitchcock Medical Center (DHMC) in Lebanon, NH. DHMC was named in 2019 as the #1 hospital in New Hampshire by U.S. News & World Report, and recognized for high performance in 13 clinical specialties and procedures. Dartmouth-Hitchcock Health also includes the Norris Cotton Cancer Center, one of only 51 NCI-designated Comprehensive Cancer Centers in the nation; the Children's Hospital at Dartmouth-Hitchcock, the state's only children's hospital; affiliated member hospitals in Lebanon, Keene, and New London, NH, and Windsor, VT, and Visiting Nurse and Hospice for Vermont and New Hampshire; and 24 Dartmouth-Hitchcock clinics that provide ambulatory services across New Hampshire and Vermont. The D-H system trains nearly 400 residents and fellows annually, and performs world-class research, in partnership with the Geisel School of Medicine at Dartmouth and the White River Junction VA Medical Center in White River Junction, VT.