In This Section
Dartmouth-Hitchcock Celebrates Dedication of the Jack Byrne Center with Public Events Nov. 3-5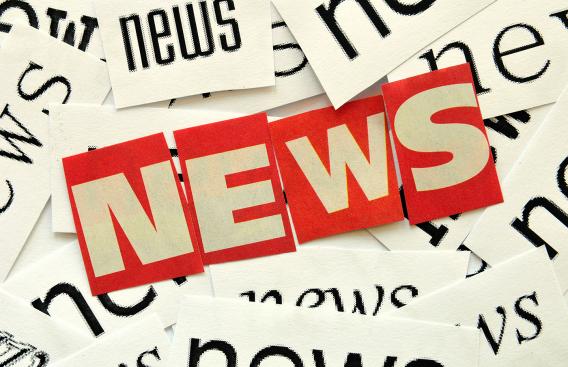 Dartmouth-Hitchcock will celebrate the completion and dedication of its new Jack Byrne Center for Palliative & Hospice Care with public events Friday, Nov. 3 and Sunday, Nov. 5.
The Jack Byrne Center, located on the Dartmouth-Hitchcock Medical Center campus in Lebanon, is an advanced clinical facility to provide integrated, patient- and family-centered care for patients with life-limiting illness and complex medical needs. The Center's programs will strengthen palliative and hospice care region-wide and advance palliative and hospice care through research and education. Construction on the facility began in June, 2016; the first patients will be admitted to the center in December.
The first event in the celebration weekend will be a lecture, "Living Fully, Dying Well," by Dr. Ira Byock, a leading palliative care physician, author, and public advocate for improving care through the end of life. Byock is the founder and Chief Medical Officer for the Institute for Human Caring of Providence St. Joseph Health, based in Torrance, CA. He is a Professor Emeritus of Medicine and Community & Family Medicine at the Geisel School of Medicine at Dartmouth. He served as Director of Palliative Medicine at Dartmouth-Hitchcock from 2003 through July 2013.
Byock's first book, Dying Well (1997), has become a standard in the field of hospice and palliative care. The Four Things That Matter Most (2004), is widely used as a counseling tool by palliative care and hospice programs, as well as within pastoral care. His third book, The Best Care Possible (2012), tackles the crisis that surrounds serious illness and dying in America and his quest to transform care through the end of life. Dr. Byock's lecture will take place at 4 p.m. Friday, Nov. 3 in Auditorium H of Dartmouth-Hitchcock Medical Center.
A public open house will be held Sunday, Nov. 5 at the Jack Byrne Center from 10:00 am to 3:00 pm The open house will include tours of the center and its patient rooms, chapel, great room, family kitchen, children's room and library, and program highlights such as the art and music program, education offerings and volunteer opportunities. Parking for the Sunday open house will be at Dartmouth-Hitchcock Medical Center's main entrance lot, with shuttle service to the Jack Byrne Center. Guests will be transported back to the main entrance lot on rotating shuttles.
EDITORS NOTE: Media are welcome to attend both the Byock lecture on Friday and the open house on Sunday. Please contact Rick Adams at 603-653-1910 or by email to clarence.r.adams.jr@hitchcock.org to confirm your attendance.
The 12-bed Jack Byrne Center combines interdisciplinary patient-and family-centered care with unprecedented opportunities for teaching, training, and research for health care providers. A $10 million gift from the Jack & Dorothy Byrne Foundation in 2014, along with another $7 million in donations and commitments from community members around the region, has covered more than three-quarters of the $22 million cost of construction of the Center. It will fill a growing need for specialized care for seriously ill people who are enrolled in hospice, but whose pain or other medical needs are difficult to manage at home. Many of these patients currently end up admitted to acute care hospitals. The Jack Byrne Center will offer an environment that is both warm and comforting, and equipped to meet these complex clinical needs.
About Dartmouth-Hitchcock
DARTMOUTH-HITCHCOCK HEALTH (D-HH), New Hampshire's only academic health system and the state's largest private employer, serves a population of 1.9 million across Northern New England. D-H provides access to more than 2,400 providers in almost every area of medicine, delivering care at its flagship hospital, Dartmouth-Hitchcock Medical Center (DHMC) in Lebanon, NH. DHMC was named in 2019 as the #1 hospital in New Hampshire by U.S. News & World Report, and recognized for high performance in 13 clinical specialties and procedures. Dartmouth-Hitchcock Health also includes the Norris Cotton Cancer Center, one of only 51 NCI-designated Comprehensive Cancer Centers in the nation; the Children's Hospital at Dartmouth-Hitchcock, the state's only children's hospital; affiliated member hospitals in Lebanon, Keene, and New London, NH, and Windsor, VT, and Visiting Nurse and Hospice for Vermont and New Hampshire; and 24 Dartmouth-Hitchcock clinics that provide ambulatory services across New Hampshire and Vermont. The D-H system trains nearly 400 residents and fellows annually, and performs world-class research, in partnership with the Geisel School of Medicine at Dartmouth and the White River Junction VA Medical Center in White River Junction, VT.