Photography by

Mark Washburn

September 26th, 2018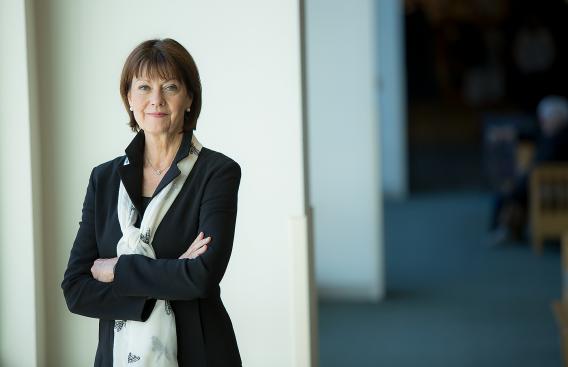 Wow…this is the season for supporting causes!
September includes a lot of awareness activities, such as: Baby Safety, Blood Cancer Awareness, Cholesterol Education, Drug-free Pain Management Awareness, Healthy Aging, Sepsis Awareness, Pulmonary Fibrosis Awareness, Prostate Health and Thyroid Cancer Awareness.
In October, there are quite a few too: Breast Cancer Awareness, Chiropractic Health, Contact Lens Safety, Dental Hygiene, Disability Employment Awareness, Domestic Violence Awareness, Halloween Safety, Health Literacy, Liver Awareness, Medical Librarians, Medical Ultrasound Awareness, Patient-Centered Care Awareness, Pharmacists, Physical Therapy, SIDS, Pregnancy and Infant Loss Awareness, and "Talk About Your Medicines" – and there are even more; the list goes on and on.
Many of these awareness campaigns are associated with walks and runs. These "thons" have been around since the 1970s when, in 1970, the March of Dimes put together its first event. Since then, that successful event has been replicated by just about everyone. Some of these have both competitive and non-competitive races to raise funds, and as a way to involve many more people in bringing awareness to their causes. Typically, if interested in an event, you would pay a registration fee and collect pledges for the cause. In return, you would then enjoy a well-organized walk/run, snacks, drinks, T-shirts and other race or walk "swag"!
There are many walks and runs this fall that D-H sponsors or hosts that employees as well as community members can participate in:
NAMIWalks NH
Date: September 30, 2018
Time: Check in 9 am, walk starts at 10:30 am
Location: Soccer Fields on South Fruit St., Concord, NH
Register: Click this link
MINDWalk 2018 for NAMI Vermont
Date: September 30, 2018
Time: Check in at 1 pm, walk starts at 1:30 pm
Location: City Hall Park in Burlington, VT
Register: Click this link
Walk to Defeat ALS
Date: October 6, 2018
Time: Check in at 9 am, walks starts at 10:30 am
Location: Veteran's Park, Manchester
Register to join the D-H team: Click this link
Making Strides Against Breast Cancer
Date: October 14, 2018
Time: Registration at 11 am, walk starts at 1 pm
Location: Memorial Field, 70 S Fruit St, Concord, NH
Register: Click this link
CHaD HERO
Date: October 14
Time: Varies based on activity
Location: Hanover, NH
Register: Click this link
New Hampshire Healthy Nurse Scholarship 5K
Date: Saturday, October 20, 2018
Time: Bib pick up starts at 8:30 am, run begins at 10 am
Location: Rivier University Campus, 420 Main Street, Nashua, NH
Register: Click this link
Note: Nurses/employees interested in running as a team or participating in the Health Fair are encouraged to contact Rachel Dow at rachel.a.dow@hithcock.org.
Wicked FIT Run!
Date: Saturday, October 27
Time: 9:30 am
Location: Rollins Park in Concord, NH
Register: Click this link
CHaD Trick or Trot
Date: Sunday, October 28
Time: 2:30 pm
Location: Arms Park, 10 Arms St, Manchester, NH.
Register: Click this link
If you want to avoid sweating, these organizations also are in need of lots of volunteers. You might stuff information packets, take registrations, help set up the route or distribute drinks during the event.
How should you navigate these options?
Find a walk/run/ride for a cause you feel passionate about.
Learn all about the event's expectations and requirements. Some events require participants to raise a specific amount of donations and pay a registration fee.
Raise money with enthusiasm. Research has shown that people who use online social media to raise money for their causes bring in six times more money than those who don't use it! However, have reasonable expectations about your athletic performance and fundraising potential. Set yourself up for success, not failure.
What will I be doing? Well, I adopted my cats from the Lucy Mackenzie Shelter…so they are high on my list. My sister is a breast cancer survivor…so I am always walking in support of that cause. And, of course if I am available for any of our sponsored walks, I try to show up and wave the flag for the cause and thank people for their effort. At this time of year, I look forward to enjoying the coming cool weather, meeting new people and supporting worthy causes!