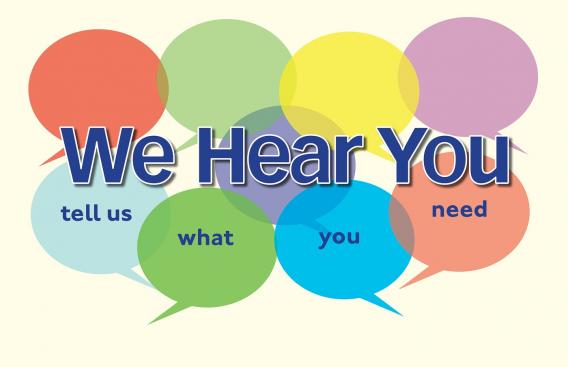 Patients have consistently given feedback that they find it difficult to find their way around Dartmouth-Hitchcock Medical Center. We have wayfinding signage inside the building, but it can be hard to know where you are versus where you need to be once inside. As this building grows with new additions, this has made it more difficult.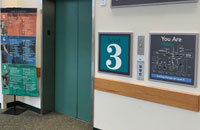 We've added new signage next to all of the main elevators used by patients and visitors to help you know where you are in the hospital. Plus, large standing banners near each elevator tell you what services are located on each floor. And, the bathroom signs on all of the main floors are now outward-facing style so that bathroom facilities can readily be seen as you are walking down our large hallways.
From the very first day these improvements went up we have received lots of positive feedback!