In This Section
Dartmouth-Hitchcock Study to Examine Why Small Hospital Maternity Units Are Closing
By

Mike Barwell

December 18th, 2018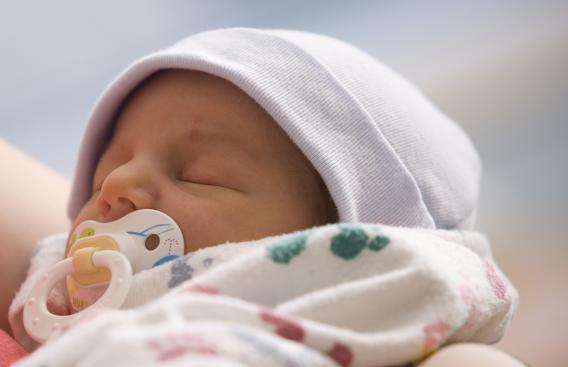 It's important that we have the resources in every county that can support the care and education of women where they live.
Dr. Timothy Fisher
A new three-year study by Dartmouth-Hitchcock physician Timothy Fisher, MD, and two researchers from the Urban Institute in Washington, D.C. will try to determine why nine small New Hampshire hospitals have closed their maternity wards since 2000, and alert other communities who may be at risk in the largely rural state.
Funded by the Robert Wood Johnson Foundation, the New Hampshire study is one of 15 efforts to examine rural health trends in the 21st century. Along with producing valuable data, Fisher says, the study is teaching health systems how to work in their rural communities, find and interpret relevant data, and point toward practical, affordable solutions. The foundation will provide up to $350,000 for salary support and project completion.
The plight of rural hospitals is widespread and the populations they serve are often at risk of not being well served. Many hospitals have older doctors retiring and cannot recruit or retain younger residents who are willing to start a career in a rural setting with limited resources and uncertain finances.
"More than half of all U.S. counties do not have OB/GYN doctors to serve pregnant women," Fisher says. "It's important that we have the resources in every county that can support the care and education of women where they live."
Fisher says the three-year study, in partnership with the Northern New England Perinatal Quality Improvement Network (NNEPQIN), will try to answer three questions:
Why are hospital-based maternity wards closing in New Hampshire?
What is the impact of these closures on pre-term births, cesarean sections, newborn health, and on emergency personnel and emergency rooms in hospitals?
What are reasonable strategies to mitigate the impact of closures on rural communities?
Fisher and researchers will start the study this fall and winter by refining the questions and methodology. A daylong meeting in mid-November sponsored by NNEPQIN with more than 100 attendees from three states helped brainstorm about the scope of the project. The study will focus on discovering the patterns leading up to hospital closures, determining changes in delivery volumes, and assessing the impacts of the maternity closures on mother and newborn health outcomes.
Data collection will begin next summer and by the fall and winter of 2019/2020 a preliminary analysis will be shared with stakeholders. Results are expected to be published by the summer of 2020.
"New Hampshire has a wealth of data already available to us in birth records and other public information," Fisher says. "We plan to dig deeply for other data, talk with doctors and hospitals leaders and, most important, we want to talk with women who are impacted by the closings."
Dartmouth-Hitchcock Medical Center Chief Medical Officer Dr. Maria Padin, board-certified in Obstetrics and Gynecology and who attended the conference, asked, "What do we need to change to deliver care for this rural population? How do we break the barriers down in our health systems and communities to facilitate the design of innovative care models that meet the needs of the mothers and children of New Hampshire? This needs to be a collective effort."
"As we gather results and make our findings, we plan to be in touch with the major stakeholders who control maternal care: the insurance companies who pay for many of these services and the legislators and policy makers who regulate health systems," Fisher says. "We need to be sure they understand the importance of what we need to do in the future to guarantee that mothers and babies in New Hampshire have the care needed to live long, safe, productive lives."
About Dartmouth-Hitchcock
DARTMOUTH-HITCHCOCK HEALTH (D-HH), New Hampshire's only academic health system and the state's largest private employer, serves a population of 1.9 million across Northern New England. D-H provides access to more than 2,400 providers in almost every area of medicine, delivering care at its flagship hospital, Dartmouth-Hitchcock Medical Center (DHMC) in Lebanon, NH. DHMC was named in 2019 as the #1 hospital in New Hampshire by U.S. News & World Report, and recognized for high performance in 13 clinical specialties and procedures. Dartmouth-Hitchcock Health also includes the Norris Cotton Cancer Center, one of only 51 NCI-designated Comprehensive Cancer Centers in the nation; the Children's Hospital at Dartmouth-Hitchcock, the state's only children's hospital; affiliated member hospitals in Lebanon, Keene, and New London, NH, and Windsor, VT, and Visiting Nurse and Hospice for Vermont and New Hampshire; and 24 Dartmouth-Hitchcock clinics that provide ambulatory services across New Hampshire and Vermont. The D-H system trains nearly 400 residents and fellows annually, and performs world-class research, in partnership with the Geisel School of Medicine at Dartmouth and the White River Junction VA Medical Center in White River Junction, VT.