In This Section
We Hear You - Relief for Patients Needing Multiple Needle Sticks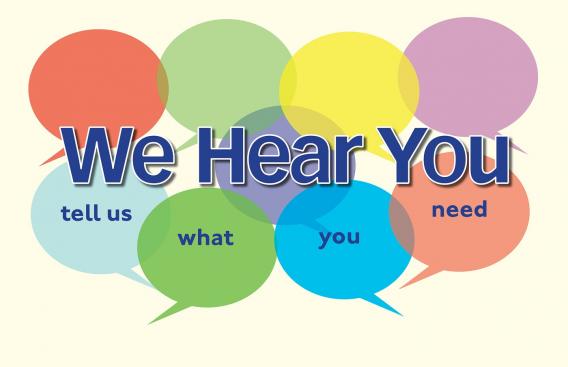 The Vascular Access Service at Dartmouth-Hitchcock Medical Center (DHMC) is using a new intravenous (IV) catheter called Leaderflex for patients who are in the hospital for a number of days getting multiple blood draws per day or may have medical reason that makes it difficult to place an IV.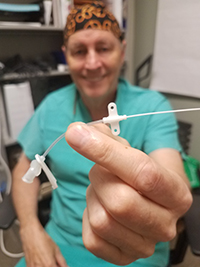 The Leaderflex IV reduces the number of times a person needs to have a needle stick. Each time a vein is punctured with a needle it becomes irritated. Blood platelets build up to create a patch for the puncture in the vein, making it more difficult over time to draw blood effectively, or deliver IV medications. With the Leaderflex IV, nurses can access it for additional blood draws, or deliver medications without having to stick a needle into a patient's vein each time. Also, because the Leaderflex IV is so small and soft (similar to angel hair pasta), it can stay in longer and there is less trauma to the vein. For some patients, this can mean 30 less needle sticks during a week stay. Over the course of a 28-day admission, one Intensive Care Unit patient had all of her blood draws taken from one Leaderflex IV saving her 50 needle sticks.
"This is a win-win situation. We minimize the number of needle sticks for our patients, which they of course love, while also preserving the health of their veins, which we on the Vascular Access Service can really appreciate," says Paul Hodgdon, RN, VA-BC.
The results are looking very promising for an enhanced experience for our patients requiring numerous blood draws.
About the "We Hear You" Series
"We Hear You" is a series about and for our patients and their families. Have you offered feedback or given us a suggestion to improve and wondered if we ever acted on it? We want you to know that we are listening and to share what we are doing to better meet your needs.
We invite you to keep your suggestions coming by using our feedback form.