By

Dr. Lisa Plotnik

February 7th, 2019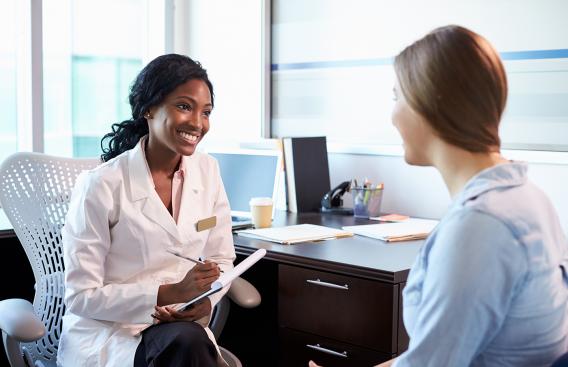 Life is full of transitions – including transitions between grades, between jobs and between houses – but rarely do we think of health care transitions.
Parents teach children about many life skills, such as managing money, cooking and doing laundry. However, teaching how to manage health care is often overlooked.
How do parents demonstrate the necessary steps for youth to acquire this new responsibility of managing their health care? Here are some steps to review with your child before a physical or sick visit:
Step 1: Make sure your youth knows how to schedule an appointment and knows their health care provider's name and phone number. The phone trees at many offices can be confusing so knowing the provider's name can help ensure they are routed to the right staff.
Step 2: Make sure your youth carries their insurance card and is familiar with the information on it. This will help them feel confident when asked to provide insurance information at check-in.
Step 3: Talk to your youth about why they have an office visit. If they didn't arrange the visit, do they know why they are going to the office? Talking through symptoms before the visit can help them feel more comfortable providing this information to the provider.
Step 4: Discuss and write down any chronic conditions and health history so they can discuss these with the provider. Can your youth talk about how their conditions affect them? Do they need any adaptive devices/equipment or support in school or in the home to complete daily self-care?
Step 5: Talk about the medications they are taking, and why they take them. It is also important that your youth know if they have any medication allergies, and what might happen if exposed to that medication. Additionally, they should know how to obtain refills at the pharmacy.
A good time to work on these skills is around ages 12 to 14—before your youth changes to an adult health care provider. At these ages, you can have your child carry their insurance card in their wallet, or carry a copy of the card if you are concerned about it being lost.
Have your youth lead the check-in process at their next visit. You can certainly be there as back-up, but letting them take the lead is good practice. Their health care provider will typically start wanting to have some one-on-one time with your youth, and this is an opportunity to develop confidence in how to communicate with their provider.
Also, make sure that part of the visit is dedicated to discussing medication. Ensuring your youth understands their medication is important to feeling better and for continued good health.

Lisa Plotnik, MD, is a practitioner in the Internal Medicine - Pediatrics Department at the Children's Hospital at Dartmouth-Hitchcock (CHaD) Manchester. For more information visit CHaDkids.org.