Photography by

Mark Washburn

May 2nd, 2019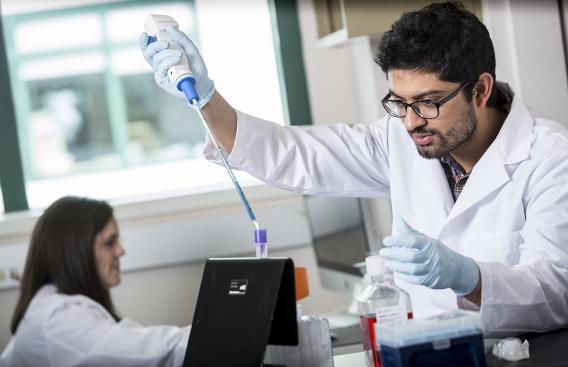 National Clinical Trials Awareness Day is Monday, May 20. Clinical Trials Awareness Day is an opportunity to recognize the research community, along with research staff, who support and conduct clinical trials and research across the Dartmouth-Hitchcock Health (D-HH) System. We want to thank them for what they do every day to improve health and advance science. Clinical trials create opportunities for new knowledge and treatments for our patients. As the only Academic Medical Center in New Hampshire, Dartmouth-Hitchcock Medical Center has over 500 active trials that are enrolling patients across the system. All of these studies or trials are guided by the defined "research map" or protocol and are overseen for quality and safety. Clinical trials are typically conducted in four phases with different options and opportunities with each phase of discovery.
Clinical trials are important as they help to discover new treatments, as well as new ways to detect, diagnose and reduce the risk of disease. These trials allow researchers to better understand what works best in patient care as well as behavioral and epidemiological studies. Participation in research enables new research and has led to many breakthroughs in disease prevention and treatment. These unsung heroes have helped researchers develop new drugs, devices and treatments— improving care for all.
We want to say thank you to our patients and research community as we bring awareness to the importance of clinical trials across D-HH.