By

Chelsie Mostone

June 2nd, 2019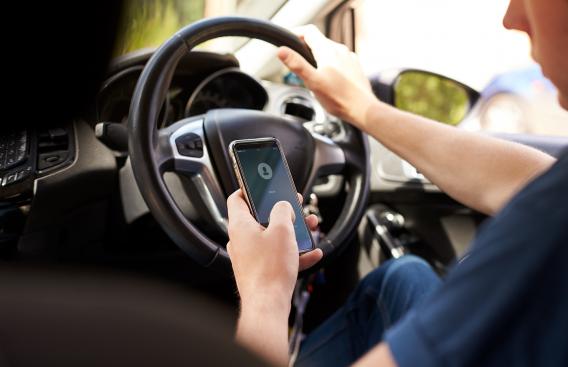 In today's fast-paced world, we've become accustomed to having news and information whenever we want it. These constant updates can be detrimental; with one particularly dangerous effect being distracted driving.
The main cause of distracted driving is that drivers can't wait until they get home to look at a text message or other social media. Many people want to provide the instant gratification to the person on the other end.
On the flip side, smartphones can also help prevent distracted driving. There are many smartphone apps that can disable phones while driving. Some are built-in to the phone's operating system while others can be downloaded. There is one app that if a driver gets a text while driving, an automated reply is sent that the driver is on the road and will get back to the sender once they reach their destination.
Passengers can be helpful be speaking up and telling drivers to put their phones down.
In New Hampshire, distracted driving is one of the top three causes of traffic crashes, from fender benders to fatal events. Impairment and speed are the other top reasons. Ninety-four percent of all car crashes are preventable; this is why we don't call them accidents, we call them crashes. The top three causes of car crashes are all a result of choices that drivers are making behind the wheel.
Since the Hands Free Law came into effect in New Hampshire in 2015, distracted driving crashes have decreased. This law prohibits the use of hand-held devices while driving, but allows the use of a Bluetooth device if over the age of 18. If caught using a hand-held device while driving there are substantial fees.
Distracted driving is an easy thing to think about, but to stop being distracted and concentrate on driving is a constant challenge. All drivers need to stay focused on the task at hand and just drive.
Chelsie L. Mostone is the Highway Safety Specialist at the Injury Prevention Center at the Children's Hospital at Dartmouth-Hitchcock.