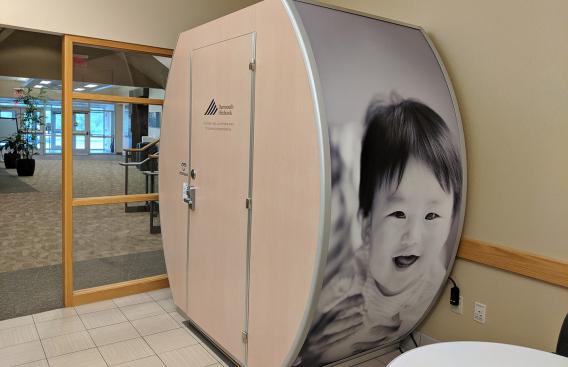 Patients and visitors often comment that there are no private areas in which to pump, breast or bottle-fed babies at Dartmouth-Hitchcock Medical Center (DHMC) or Heater Road. Thanks to funding from Friends of the Children's Hospital at Dartmouth-Hitchcock (CHaD) fundraising events and support from Nursing leadership and the Birthing Pavilion, there are now four Mamava Lactation Suites located at DHMC and one at Heater Road. These units provide a private, clean and comfortable space for mothers to pump or nurse their babies.
Mamava Lactation Suites are located in the following areas:
Dartmouth-Hitchcock Medical Center:
Level 1: North Entrance Waiting Area
Level 3: Across from the East Mall Café and near the Spiral Staircase and Moose
Level 5: Outside the Matthew-Fuller Library
Dartmouth-Hitchcock Heater Road
About the "We Hear You" Series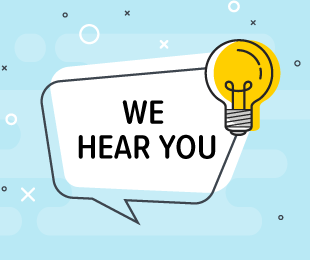 "We Hear You" is a series about and for our patients and their families. Have you offered feedback or given us a suggestion to improve and wondered if we ever acted on it? We want you to know that we are listening and to share what we are doing to better meet your needs.
We invite you to keep your suggestions coming by using our feedback form.