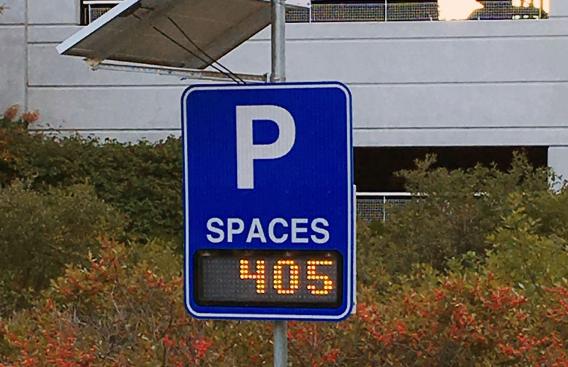 We want our patients to have the best possible experience when they come to Dartmouth-Hitchcock Medical Center (DHMC) and trust us with their care. This includes making it as easy as possible to find an available parking space for your appointment or visit.
We have installed an electronic car counting system in our 529-space parking garage. When you drive by the garage, you will see a sign that displays the number of parking spaces currently available, before you turn off the road to enter the garage. Say good-bye to circling through the garage, wondering if you will be able to find a space, our new sign lets you know upfront.
The new system allows us to centrally monitor available parking spaces in our garage and we will use this information to help you:
When the parking garage is full, we will station an officer at the booth to assist drivers and direct them to available parking.
When other parking lots (such as the Main Entrance) are full and space is available in the garage, we'll direct you to the garage.
We continue to look at improvements we can make to our parking options by collecting feedback from patients and visitors. If you have ideas or comments on how to improve our parking at DHMC, please feel free share your comments on our feedback form.
About the "We Hear You" Series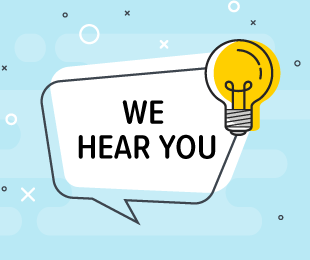 "We Hear You" is a series about and for our patients and their families. Have you offered feedback or given us a suggestion to improve and wondered if we ever acted on it? We want you to know that we are listening and to share what we are doing to better meet your needs.
We invite you to keep your suggestions coming by using our feedback form.