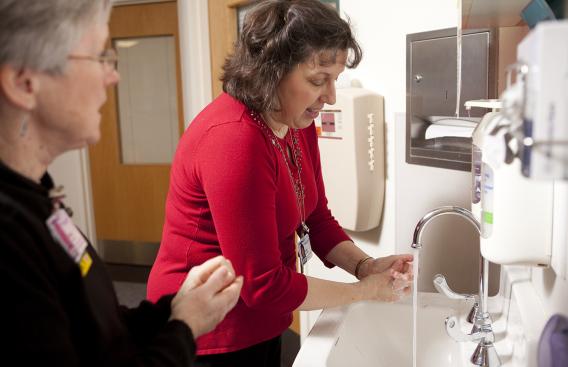 Erik M. Shessler, MD, associate medical director, Pediatrics, CHaD, offers these tips for preventing illness during the flu and cold season:
Handwashing is one of the critical steps we can all take to help prevent the spread of illnesses. It involves five simple and effective steps: wet, lather, scrub, rinse and dry.
Be sure to lather the backs of your hands, between your fingers and under your nails. Scrub for at least 20 seconds, about the length of the "Happy Birthday" song.
If soap and water are unavailable, use an alcohol-based hand sanitizer that contains at least 60 percent alcohol—but remember hand sanitizers are not as effective when hands are visibly dirty or greasy.
To help prevent the flu, get a flu shot every year. They are safe and effective and provide the single best way to prevent the flu.