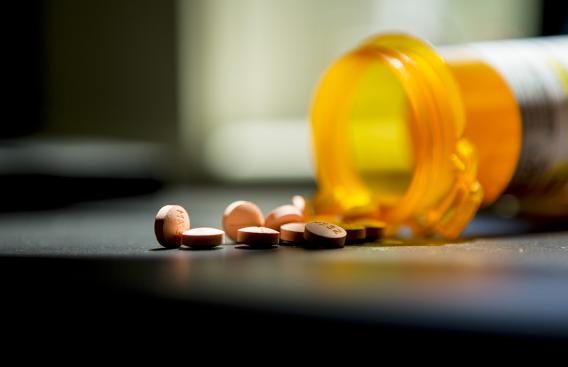 Drop off your unused, expired or unwanted medications at one of Dartmouth-Hitchcock's medication collection bins.
Look for the "Take Back" bin at these location:
D-H Pharmacy at DHMC
D-H Pharmacy at Centerra
Dick Hall's House Pharmacy at Dartmouth College
Medications may include:
Unused or expired prescription medications (including controlled substances)
Over-the counter medications
Pet medications
Please note:
All medications must be dropped off in a medication vial or plastic bag.
The Dartmouth-Hitchcock Retail Pharmacies cannot accept Schedule I controlled substances, illegal drugs, thermometers, inhalers, lotions/liquids, aerosol cans, syringes or needles, or hydrogen peroxide in the drug take back bins.