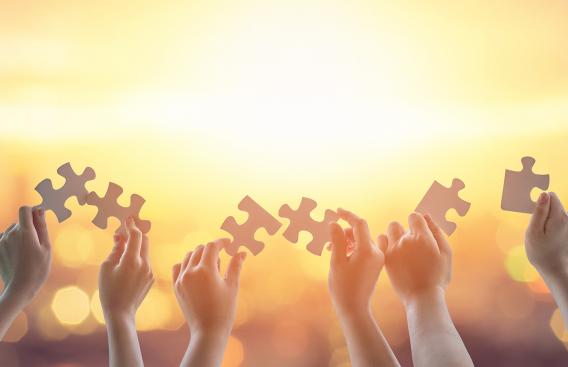 Individuals with autism spectrum disorders and their parents often worry about the future as high school graduation approaches. Post-graduation, "there is a huge drop off in terms of services and support for people who are higher functioning with autism spectrum disorders," explains Jennifer McLaren, MD, director of the Autism Spectrum Disorder programs in the Department of Psychiatry at Dartmouth-Hitchcock (D-H) and assistant professor of Psychiatry, Geisel School of Medicine at Dartmouth.
There are also barriers to employment for individuals with Autism Spectrum Disorder, and currently 65-80 percent of adults with Autism Spectrum Disorder are unemployed. Only nine percent obtain competitive employment, so many are underemployed–working below capacity, for fewer hours and less pay. Gainful employment has shown to improve self-esteem, hygiene and social relationships for individuals with Autism Spectrum Disorder. Since 2015, D-H has been working to achieve successful Autism Spectrum Disorder employment through its Individual Placement and Support for People with Autism Spectrum Disorders Program.
Individual placement and support combines vocational and medical services and delivers rapid job search, meaningful employment aligned with client preferences (without long assessment and training periods) and ongoing support (until client can transition solely to on-the-job support or no longer wants assistance). According to D-H's research on Individual Placement and Support for People with Autism Spectrum Disorders programs-at-large, "People who received individual placement and support were almost three times more likely to work in competitive employment compared to people receiving other types of vocational services. Two-thirds of individual placement and support participants in the U.S. gained employment, had higher earnings, higher rates of job retention, more work hours, improved mental health and greater satisfaction with life when compared to other vocational services/rehabilitation programs."
Individual placement and support at D-H has helped participants obtain jobs anyone can apply for in education, retail, Big Data analytics and construction. It requires a fee for service, but scholarships are available. The program has capacity for more clients and spots are currently open. Clients and families report positive outcomes and peace of mind.
Building social skills
Starting in the spring of 2020, Mirella Maggi, PhD, pediatric psychologist, will hold an eight-week group session at DHMC for young adults with Autism Spectrum Disorder, aged 18 to 25 years (must be high school graduates). This manualized Social Skills Group course will assist participants with learning and improving social skills. Sessions will include: Trading Information and Starting Conversations, Trading Information and Maintaining Conversations, Finding a Source of Friends, Electronic Communication, Appropriate Use of Humor, Entering Group Conversations, Exiting Conversations, and Get-Togethers. A consequent eight-week session about further topics may be held depending on demand. 
Seasons Promise in Lebanon also offers social skill-building groups for adults 23- to 65-years old. Participants are also welcome in Maggi's group.
To learn more about the interdisciplinary group of providers, education consultants and resource specialists available through BANDS (Behavioral and Neurodevelopmental Services) at DHMC, visit https://www.chadkids.org/psychiatry/bands.html. For details about IPS at D-H, contact Morghan.A.Farnsworth@Hitchcock.org. Information about the upcoming Social Skills Group is available at  603-650-4724