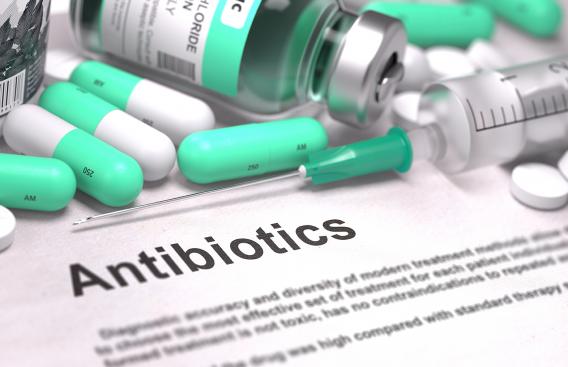 Did you know that taking an antibiotic for a viral infection won't cure the infection, keep other people from getting sick or help you or your child feel better? You should only use antibiotics when needed. If you use them when you don't need them, your body can become resistant to their helpful effects.
The Centers for Disease Control and Prevention (cdc.gov) offers these tips for when you need and don't need antibiotics and how to protect you and your family if someone does get sick:
When you need antibiotics
To fight infections caused by bacteria, such as:
Strep throat

Lyme disease

Urinary tract infection

Pneumonia

 
When you don't need antibiotics
To fight infections caused by a virus, such as:
Cold

Flu (influenza)

Bronchitis

Most coughs

Some ear infections

Some sinus infections

Stomach flu
Your primary caregiver can offer other options to help with your symptoms.
Tips to protect
If you have a cold, you should follow these tips to help prevent spreading it to other people:
Stay at home while you are sick and keep children out of school or daycare while they are sick.

Avoid close contact with others, such as hugging, kissing or shaking hands.

 

Move away from people before coughing or sneezing.

Cough and sneeze into a tissue then throw it away, or cough and sneeze into your upper-shirt sleeve, completely covering your mouth and nose. Then, wash your hands.

Disinfect frequently touched surfaces and objects, such as toys and doorknobs.
 

Create a "sick room"
Take these steps to create a separate sick room:
Try to give someone who is sick their own room. If there is more than one person sick in your household, have them share the sick room if possible.

If you have more than one bathroom, have someone who is sick use one bathroom and those who are not sick use the other.

Have everyone use their own drinking glass, washcloth and towel.
 These items can be helpful to have on hand in the sick room:
Tissues

Trash can with lid, lined with a plastic trash bag.

Alcohol-based hand rub.

Cooler or pitcher with ice and drinks.

Cup with straw or squeeze bottle to help with drinking.

Thermometer

Humidifier

Disposable facemask to wear when you leave the sick room or are around other people.