In This Section
Managing Stress and Anxiety in the Face of COVID-19: Anxiety and Mental Health Tips from Dartmouth-Hitchcock Health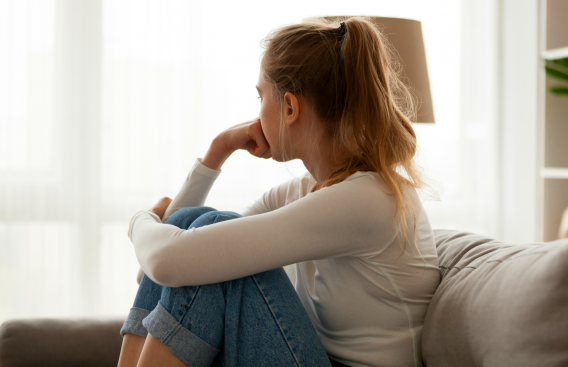 During these uncertain times, anxiety and depression can be heightened, so it's important to take care of your mental health. Dartmouth-Hitchcock Health's(D-HH's) Chief Human Resources Officer, Aimee Giglio, and Director of Dartmouth-Hitchcock's (D-H's) Anxiety Disorders Service, Robert Brady, PhD, discuss how to cope with anxiety and mental health concerns in today's video update. Dr. Brady offers these 5 tips to manage anxiety:
Accept the uncertainty. It's an uncertain time, however uncertainty is not dangerous. Think about how many things you accept when it comes to uncertainty during the day. Accepting and understanding that not everything needs to be 100% under your control in your life can be a true source of inner peace.
Control the amount of information flow. Non-stop access and updates from news channels can be overwhelming. Consider watching in the morning and at the end of the day, and then looking back, ask yourself what came up in those news headlines that really changed your action or your behavior? Now, ask yourself how much of that was truly necessary?
Establish a worry period. Put some boundaries around what you worry about, then try to control those worries by jotting them down and finding time to reflect about those concerns. Try to designate 20 minutes during the day to do as much worrying as you want. If, at the end of that 20 minutes, you find that you're running out of things to worry about, that's okay, your worrying is done for that period of time. Tomorrow, attempt scale it back a few minutes.
Don't fall into the nap trap. Maintaining good sleep behavior is important. People may fall into the 'nap trap' now that they are working from home. Try to resist the urge to nap so you are able to maintain your sleep pattern in the evening.
Reflect on what matters most to you. The change in daily routines and limited socialization puts us at risk of worsening moods or even depression. Take time to reflect on your normal socialization behaviors and values. Consider what's important to you about being a good friend and family member. While thinking about these vital aspects of your life, seek ways to adapt your behavior to what is most important to you during these times of restricted social interactions.
EDITORS Note: Media file can be downloaded here for distribution