In This Section
Living and Learning Under One Roof: Survival Tips from Dartmouth-Hitchcock Health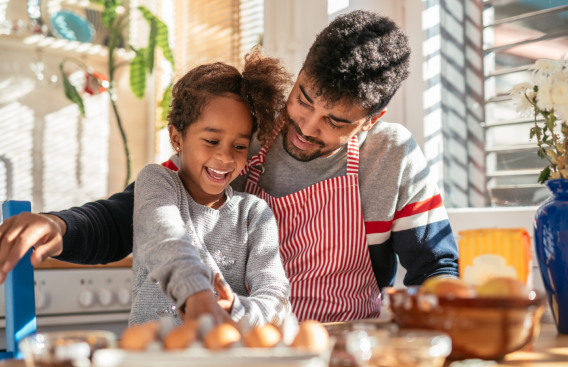 Are you having trouble adjusting to your new responsibilities as a work at home professional and remote learning teacher? Don't worry, you are not alone. Balancing working from home, home schooling, and family time is the new normal. While these new responsibilities combined with social distancing and the isolation caused by COVID-19 can be the source of significant additional stress, it's important to keep this situation in perspective.
"Remember that this "new normal" is temporary," said Shiri Macri, licensed mental health clinician, Dartmouth-Hitchcock Employee Assistance Program. "It's true that we aren't sure how long it will last, but we do know it won't be forever."
Macri offers these helpful tips for you to balance working and learning at home:
Manage Expectations:
You're probably not a certified teacher, so be realistic with your expectations. The point of homeschooling right now is to stay safe and healthy while providing an alternative learning experience for a limited period of time.
Get creative! Younger kids can learn reading and math while cooking or writing and physical education with a nature journal. Older kids can practice presentation skills, research and writing by creating PowerPoints on fun subjects like, "Why I should get a pet" or for the sports fan, "Quarterbacks in the NFL Draft."
Embrace Flexibility:
Structure is helpful and important; however being too rigid can add stress. Can you be flexible with the hours you work while at home? Instead of keeping to a 9-to-5 schedule, if you are a morning person start at six am or work a few hours after your children have gone to bed. If someone can help keep children busy during the weekend, take a few hours off during the week and find time to work on the weekend. This flexible schedule can work for students too, as long as they complete their assignments let them spread their study time throughout the day.
Explore Incentives:
Don't overlook the motivational power of incentives.
After explaining the structure and expectations for the new daily schedule, let your children know you are willing to be flexible, then offer incentives for effort and a job well done. Those might be:

Virtual playdates.
Having a movie night where they get to choose the movie.
Skipping a chore for day.
Extending their bedtime on the weekend
To help get us all through this time, remember to be gentle and flexible with your family and especially with yourself.