In This Section
Dartmouth-Hitchcock Project ECHO Delivers COVID-19 Information across New England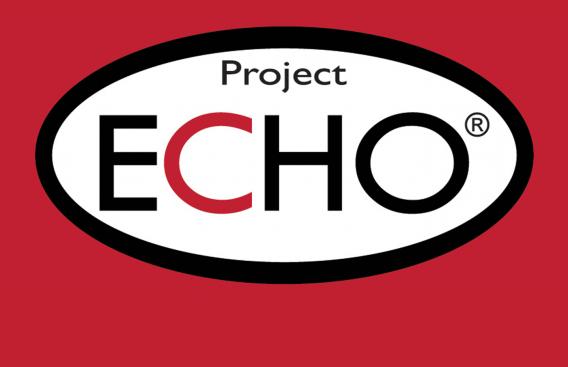 When COVID-19 forced educators around the world to embrace new technology and course delivery methods, Dartmouth-Hitchcock's Project ECHO (Extension for Community Healthcare Outcomes) team was ready to go. "We were already delivering online courses and connecting participants throughout New England," says Megan Colgan, product manager, Population Health. "We just had to shift course content to the COVID-19 information people needed."
Project ECHO is a worldwide telementoring model for delivering community health information to targeted audiences. As a Project ECHO hub, Dartmouth-Hitchcock (D-H) was able to connect with peer teams in countries that saw COVID-19 first. "We learned how they put together content which sped up our development process," says Colgan.
ECHO course development typically takes three to four months. Teams of course delivery and content experts schedule sessions, recruit presenters and plan session topics. However, in response to the need to rapidly share knowledge about coronavirus, the D-H ECHO team planned and delivered, four COVID-19 sessions within one to two weeks.
"We were able to refocus teams that were already working on new courses," says Colgan. "For example, the team that was working on a tick-borne illness course set to begin in April shifted to the Learning Together about COVID-19 course."
Four COVID-19 courses are currently educating targeted participant groups throughout New England:
Learning Together About COVID-19
Planning and Clinical Management of Perinatal COVID-19 Cases
The Roles of Community Health Workers and Support Specialists During COVID-19
Science and Practices to Keep Workers Safe and Business Productive as the COVID-19 Pandemic Changes
Weekly course sessions will continue through May and June. Session leaders adapt content to include the latest, evidence-based information and address questions and concerns raised by attendees. While courses are usually limited to 50 or 60 participants, COVID-19 courses are open to as many participants as Zoom, the video-conferencing platform, allows.
"We're prepared to extend these courses if there's still a need in June," says Colgan. "We know that a lot of medical professionals and employers are feeling isolated as they try to stay current with COVID-19. Besides delivering needed information, ECHO courses are bringing people together to discuss the challenges faced and solutions that are working."
You can find more information here.