In This Section
Dartmouth-Hitchcock Health's Chief Human Resources Officer Joins Virtual Event Panel of Women Leaders
By

Audra Burns

May 22nd, 2020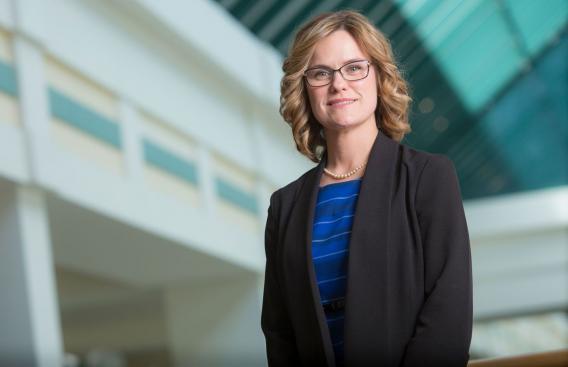 NextGen New Hampshire, presented by NH Business Review and sponsored by Dartmouth-Hitchcock Health (D-HH), is a virtual event showcasing the next generation of women leaders in the Granite State. On Wednesday, May 27 at 10 am EST, Aimee Giglio, Chief Human Resources Officer at D-HH will be joined by three other dynamic business leaders to share advice to inspire emerging new leaders.
"I am looking forward to serving on the NH Business Review NextGen panel to share my experiences as a female leader," says Giglio. "I'm also incredibly grateful to be joining three talented and successful leaders on the panel. We have so much to learn from each other, and my hope is that my participation will lend valuable knowledge to inspire, empower and encourage the next generation of women leaders."
The free virtual event will feature a discussion on the importance of mentorship, professional development and pathways toward senior leadership. Panelists will also share pivotal experiences that had an impact on their career, tips on how to successfully navigate gender dynamics in the workplace and the value of bringing together the current and next generation of women leaders.
Other panelists include:
Sara Bee, Financial Solutions Advisor, Merrill Lynch
Loretta Brady, Professor, Psychology, Saint Anselm College
Pubali Chakravorty-Campbell, SHRM-SCP
For registration information, visit: https://www.nhbr.com/events-awards/nextgen-nh/
About Dartmouth-Hitchcock Health
Dartmouth-Hitchcock Health (D-H Health) is a non-profit academic health system primarily serving New Hampshire and Vermont as well as patients from across New England. As the largest health care system and employer in New Hampshire, D-H Health is an integrated health care delivery network of providers and member organizations with the same commitment to provide the highest quality of care to the nearly 2 million community members we serve throughout the region.