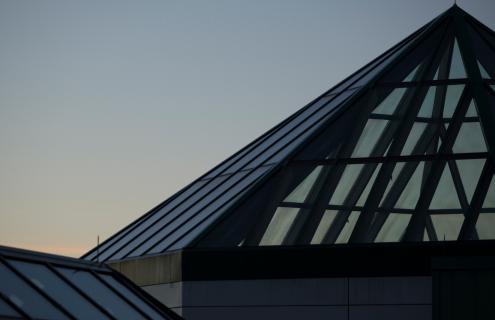 A Dartmouth-Hitchcock (D-H) Occupational Medicine team will be able to continue their work addressing the critical problem of work disability as a sub-awardee of a four-year, $21.6 million grant from the U.S. Department of Labor (DOL) through the Vermont DOL.
Vermont is one of five states to receive a second phase federal demonstration grant–Retaining Employment and Talent After Injury/Illness Network (RETAIN)–to improve work outcomes for Vermonters with injuries or illnesses.
During VT RETAIN Phase 2, D-H and 67 other primary care clinics across the state will receive resources to help return workers with injuries and illnesses back to work. The program, led by Medical Director Karen Huyck, MD, PhD, MPH, from D-H's section of Occupational and Environmental Medicine, was designed not only to help patients safely stay at or return to work, but also to help clinicians who don't currently have the tools, resources, training, and time to systematically identify and address work disability.
"Through my clinical work, I repeatedly saw a gap in care during a critical time window. I saw patients suffering and providers not knowing what to do," said Huyck. "The VT RETAIN program aims to close these gaps through access to valuable early return-to-work services for patients and by providing occupational medicine support to clinicians in their patients' medical home. I am honored to have the privilege of working with a fantastic team and dedicated partners to support my colleagues and our patients."
Vermont has one of the highest work disability rates in the U.S. and has the second-highest rate nationally of young people receiving social security disability benefits. Being out of work is more than an economic issue. Unemployment is an independent risk factor for worse physical and mental health outcomes for unemployed individuals and their families, including increased heart disease, stroke, depression, suicide and use of health care services.
"Instead of assuming what Vermonters needed, over a year and a half, we conducted more than 50 focus groups and interviews throughout the state," said Deborah Kennedy, PhD, core director of education and outreach. "We spoke to clinicians, employers, providers, vocational specialists and employees and developed a deeper understanding of the unmet needs of workers in Vermont with injuries and illnesses, those who employ them and those who treat them."
The federal funds will be used to develop needed best practice return-to-work services for Vermonters with a focus on equity, inclusion, accessibility and long-term economic sustainability of the programs. This includes education, training grants and support programs for employers, health care providers, individuals, and community partners, including creating a network of community-based sub-specialty occupational rehabilitation teams.
"VT RETAIN has been a very helpful resource as they do a great job of being a liaison between the patient, employee, employer, physician and employment services," said Carl Beckler, MD, at Community Health Mettowee in West Pawlet. "They have been very easy to both refer to and work with. We look forward to continuing to make referrals to them."
RETAIN is funded by the U.S. Department of Labor's Office of Disability Employment Policy (ODEP), in partnership with the Department's Employment and Training Administration and the Social Security Administration. Other states receiving RETAIN funding include Kansas, Kentucky, Minnesota and Ohio.
For more information visit: https://labor.vermont.gov/workers'-compensation/retain-vermont
About Dartmouth-Hitchcock Health
Dartmouth-Hitchcock Health (D-HH), New Hampshire's only academic health system and the state's largest private employer, serves a population of 1.9 million across northern New England. D-HH provides access to more than 2,000 providers in almost every area of medicine, delivering care at its flagship hospital, Dartmouth-Hitchcock Medical Center (DHMC) in Lebanon, NH. DHMC was named again in 2020 as the #1 hospital in New Hampshire by U.S. News & World Report, and recognized for high performance in 9 clinical specialties and procedures. Dartmouth-Hitchcock Health includes the Norris Cotton Cancer Center, one of only 51 NCI-designated Comprehensive Cancer Centers in the nation; Children's Hospital at Dartmouth-Hitchcock, the state's only children's hospital; member hospitals in Lebanon, Keene, and New London, NH, and Windsor, VT, and Visiting Nurse and Hospice for Vermont and New Hampshire; and 24 Dartmouth-Hitchcock clinics that provide ambulatory services across New Hampshire and Vermont. The D-HH system trains nearly 400 residents and fellows annually, and performs world-class research, in partnership with the Geisel School of Medicine at Dartmouth and the White River Junction VA Medical Center in White River Junction, VT.