By

Audra Burns

June 18th, 2020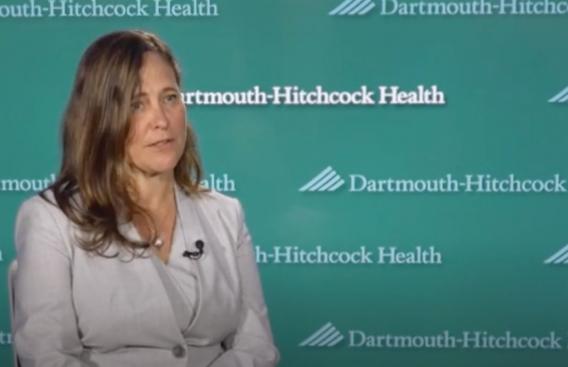 Starting a new job is always a little bumpy, starting during a pandemic is like driving off a cliff. That did not sway Maria Padin, MD, from steering toward success as the new Chief Medical Officer of the Southern Dartmouth-Hitchcock Region/Community Group Practice (CGP). Just two weeks into the COVID-19 crisis, Dr. Padin started to oversee care delivery at the southern New Hampshire clinics in Manchester, Nashua and Concord. 
 
"There's nothing like starting a new job in the midst of a pandemic, said Padin. "I think it really accelerated the process of the interface and of my role because I was immediately launched into our incident command and emergency services coordination for the community group practices, working in coordination with incident command for the whole health system."
 
Since 2015, Dr. Padin had been the Chief Medical Officer of Dartmouth-Hitchcock Medical Center in Lebanon where she focused on clinical and physician-related responsibilities specific to the academic medical center.
 
"We found ourselves immediately having to work with our hospitals in the communities we serve because we really had to work with them to coordinate how we would all prepare for a surge together, and how we would collaborate with each other to help care for the patients and keep our staff and patients safe," continues Padin. 
 
In today's video briefing, Dr. Padin discusses COVID-19 testing capabilities, why care should not be delayed and measures taken to ensure patient safety. 
 
About Dartmouth-Hitchcock Health
Dartmouth-Hitchcock Health (D-H Health) is a non-profit academic health system primarily serving New Hampshire and Vermont as well as patients from across New England. As the largest health care system and employer in New Hampshire, D-H Health is an integrated health care delivery network of providers and member organizations with the same commitment to provide the highest quality of care to the nearly 2 million community members we serve throughout the region.