In This Section
HOBSCOTCH: A Telehealth Solution for Cognitive Challenges in Epilepsy
By

Elaine T. Kiriakopoulos, MD, MSc

July 12th, 2020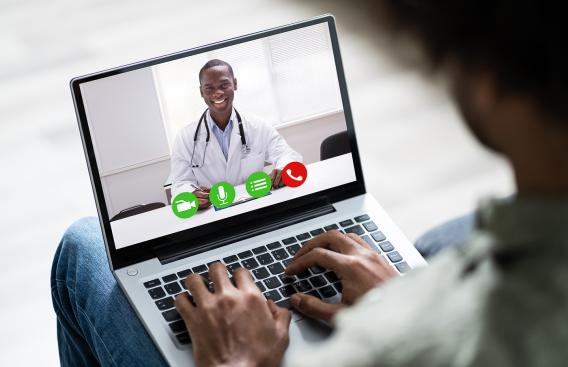 Epilepsy is a chronic neurologic disorder that affects approximately 3.5 million Americans. One in 26 people will be diagnosed with epilepsy during their lifetime. Seizures are the main symptom of epilepsy and treatment for people with epilepsy most often begins with anti-seizure medication. Controlling seizures, avoiding medication side effects and maintaining the best possible quality of life are common aims of therapy.
The challenges to individuals with epilepsy extend far beyond controlling seizures. There are often comorbidities (two or more chronic disease or conditions) associated with epilepsy. Any medical condition has the possibility of accompanying a diagnosis of epilepsy, but a common comorbidity is difficulty with thinking and memory, which affects more than half of people diagnosed with epilepsy. These cognitive challenges can arise from seizures, medication side effects or the underlying brain pathology responsible for the seizures. The region of brain affected by seizures, the severity of the disease and the length of time a person has been impacted by epilepsy can all influence the degree to which cognitive challenges are present.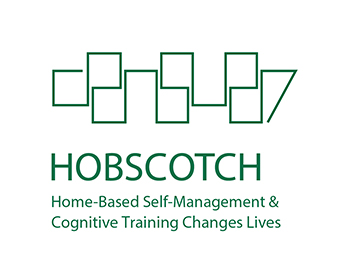 HOBSCOTCH (Home Based Self-Management and Cognitive Training Changes Lives) is a telehealth behavioral program that targets memory and thinking problems in people living with epilepsy. The HOBSCOTCH program is delivered one-on-one by "memory coaches" who are licensed health care providers. The HOBSCOTCH program was developed at Dartmouth-Hitchcock Medical Center under the leadership of Barbara Jobst, MD, Tracie Caller, MD, and a multidisciplinary team. Development and testing of the HOBSCOTCH program were supported by the Centers for Disease Control and Prevention. A clinical study of the program demonstrated that HOBSCOTCH is effective at improving participants quality of life and improving the cognitive function of attention, which is necessary to encode information in the brain during the process of making memories.
The HOBSCOTCH Institute for Cognition in Epilepsy is dedicated to reaching people in their homes through telehealth and finding solutions for people affected by epilepsy and its cognitive challenges. By educating patients and their families about epilepsy, the brain, memory and self-management of their disease it empowers them to tackle cognitive challenges and implement real life solutions. HOBSCOTCH uses Problem Solving Therapy to help people improve organizational skills, seizure management and social skills. It also teaches people compensatory memory strategies that they can apply in the home, work or school setting to improve day to day life. The ultimate goal being to help people living with epilepsy lead happier, healthier and more productive lives.
The HOBSCOTCH Institute at Dartmouth-Hitchcock Medical Center (DHMC) is providing help to epilepsy patients and families all across the United States and internationally in Canada and Europe. Many epilepsy centers across the country are implementing the HOBSCOTCH program to serve patients in their communities. We invite you to reach out to the team at DHMC to learn more about this evidence-based cognitive training program helping people in their homes improve the cognitive challenges that for many can accompany a diagnosis of epilepsy.
For more information email the HOBSCOTCH Institute's Managing Epilepsy Well team: MEWprograms@hitchcock.org or call 603-650-7617.
Elaine T. Kiriakopoulos, MD, MSc, co-director, HOBSCOTCH Institute for Cognition in Epilepsy, assistant professor of Neurology, Geisel School of Medicine