In This Section
Taking Charge of Your Heart Health: Virtual Event Wednesday, September 16
By

Newsroom

September 10th, 2020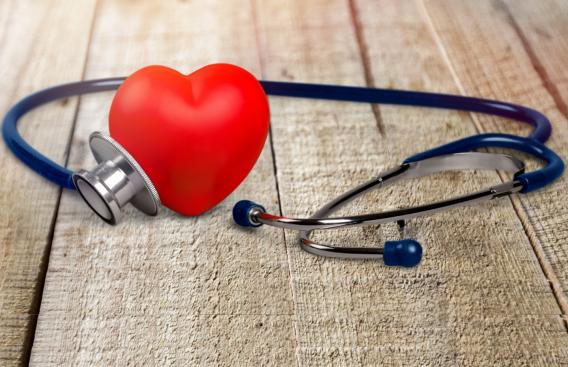 Managing children's new school schedules or balancing adjusted work schedules can cause stress and an elevated sensation that your heart is pounding outside of your chest. What that feeling is in fact is high blood pressure brought on by stress, poor-diet and lack of activity, which many American's are facing during these challenging times.
 More than 30 percent of adults live with high blood pressure, and many don't know it, which is why it is often called the "silent killer." And for many that know they do have high blood pressure they may not be taking the measures needed to bring their blood pressure under control.
 On Wednesday, September 16, from 5:30 pm to 6:30 pm, Merle Myerson, MD, cardiologist and director of Cardiovascular Disease Prevention Services & Lipid Clinic at Dartmouth-Hitchcock Health (D-HH) will discuss how to prevent heart disease, known risk factors and the importance of knowing your numbers. Myerson will also address healthy eating, exercise, heredity factors and available treatments.
 "Staying at home more often and self-isolation along with gyms closing have resulted in less physical activity and for some, weight gain," said Myerson.  "With the upcoming cold weather, it's helpful to strategize now on how you can be active and make heart-healthy choices."  
 To reserve your free spot, visit dhhealthylivingseries.eventbrite.com or call 603-302-1633
About Dartmouth-Hitchcock Health
Dartmouth-Hitchcock Health (D-HH), New Hampshire's only academic health system and the state's largest private employer, serves a population of 1.9 million across northern New England. D-H provides access to more than 2,000 providers in almost every area of medicine, delivering care at its flagship hospital, Dartmouth-Hitchcock Medical Center (DHMC) in Lebanon, NH. DHMC was named again in 2020 as the #1 hospital in New Hampshire by U.S. News & World Report, and recognized for high performance in 9 clinical specialties and procedures. Dartmouth-Hitchcock also includes the Norris Cotton Cancer Center, one of only 51 NCI-designated Comprehensive Cancer Centers in the nation; the Children's Hospital at Dartmouth-Hitchcock, the state's only children's hospital; affiliated member hospitals in Lebanon, Keene, and New London, NH, and Windsor, VT, and Visiting Nurse and Hospice for Vermont and New Hampshire; and 24 Dartmouth-Hitchcock clinics that provide ambulatory services across New Hampshire and Vermont. The D-H system trains nearly 400 residents and fellows annually, and performs world-class research, in partnership with the Geisel School of Medicine at Dartmouth and the White River Junction VA Medical Center in White River Junction, VT.