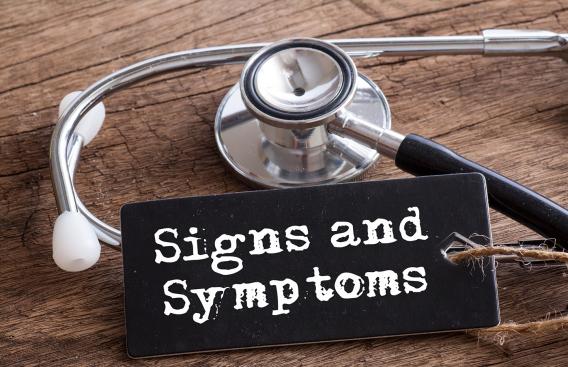 While men and women share many of the same stroke risk factors—high blood pressure and high cholesterol, obesity and smoking—women are more likely to suffer a stroke than men simply because they are women. Stroke is the fourth leading cause of death among American women (it's number five for men), and stroke claims the lives of around 82,000 women annually. Pregnancy, childbirth, reproductive health and hormones are all potential contributors to stroke in women.
Stroke expert Diana M. Rojas-Soto, MD, a Dartmouth-Hitchcock neurology staff physician, notes that the American Stroke Association now has guidelines that outline women's stroke risks.
"Stroke risk factors that are innate and specific to women's physiology had long been recognized among clinicians, but historically little prevention had been recommended around those risk factors," says Rojas-Soto. "These factors were often only considered or treated once the patient had a stroke. So, it is great that these risk factors are now clearly spelled out. They provide clinicians in all areas of women's health with concrete risk factors to actively look for and treat."
The stroke risk factors for women noted on the American Stroke Association's website include:
Preeclampsia/eclampsia: Women with a history of high blood pressure or seizures either during pregnancy or after giving birth have a long-term risk of stroke.
Birth control pills: Before taking birth control pills, women should be screened for high blood pressure. Even a low-estrogen birth control pill can contribute to a stroke, especially if other risk factors are present.
Migraine headaches: Women who suffer from migraines with visual disturbances such as shimmering and flashing lights are more likely to suffer a stroke.
Atrial fibrillation: Women over age 75 should be screened for atrial fibrillation, an abnormal heart rhythm, which has been linked to higher stroke risk.
Hypertension: Women with chronic hypertension, or previous pregnancy-related hypertension, are at a higher risk for stroke.
Hormone Replacement Therapy: Women who take hormone replacement therapy may have a slightly increased stroke risk.
Clotting disorders: Women who have had more than one miscarriage may be at higher risk for blood clots, which can increase their chance of a stroke.
If you have any questions about the stroke risk factors listed above, Rojas-Soto recommends talking to your primary care physician or OB/GYN. But she stresses that women can help reduce their risk of stroke by controlling their blood pressure, maintaining a healthy weight, lowering their cholesterol and quitting smoking.
"It is wonderful that we now have these stroke guidelines for women," says Rojas-Soto. "Combining these with patient education, we will be able to proactively prevent strokes in women."
Identifying signs of a stroke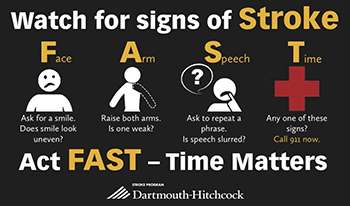 May is National Stroke Awareness Month and therefore it's a good time to review the acronym F.A.S.T. (Face, Arms, Speech, Time) to help you remember, and quickly respond to, the signs of a stroke.
The signs of a stroke include:
Weakness on one side of the body
Facial numbness
Unusual and severe headache
Vision loss
Numbness and tingling
Unsteady walk