By

Stephen T. Cole, PhD

June 29th, 2018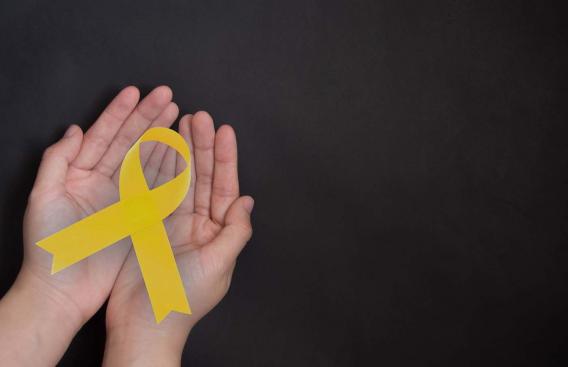 The recent media coverage of the deaths by suicide of celebrity chef, Anthony Bourdain, and handbag creator, Kate Spade, are painful reminders of a grim reality—every day in the U.S. people take their own lives. Here is some information about this tragic problem—what you can do if you are struggling, or if you become concerned that a colleague or family member may be thinking of killing themselves—and some of our local resources.
The scope of the problem
According to a recent report from the U.S. Centers for Disease Control and Prevention, suicide is now the tenth leading cause of death in America, and just one of three leading causes that are rising. Nearly 45,000 people died by suicide in 2016. The CDC report indicates that over the period from 1999 to 2016, the suicide rates rose in Vermont by 48.6 percent and by 48.3 percent in New Hampshire, some of the highest increases in the country. Many factors contribute. More than half of the people who died did not have a known diagnosed mental health condition. Precipitating events include the loss of a relationship or relationship problems, substance use difficulties, and work, money, legal or housing problems. The most common method of suicide was firearms.
What to do
If you become concerned that a colleague or family member may be thinking of killing him or herself, engage the person in a conversation about what you are observing that has you concerned. Be direct and to the point. Ask, "Are you having thoughts of suicide?" or, "Are you thinking of killing yourself?" Try to ask the question without any negative judgment; be respectful. Offer them kindness and attention. Ask, "What can I do, how can I help?" Let them know that help is available. Provide them with resources. If possible, stay with them until they've made contact with someone that can help. If you feel the person is at imminent risk of killing him or herself, call 911.
What not to do
Don't be dismissive or minimize their feelings: "Things can't be that bad," or, "We all have problems." Don't judge, or tell them how many people they'll hurt. Don't make a joke or be sarcastic. Don't nag.
Help is always available:
National Suicide Hotline: 1-800-273-8255 (TALK)
Psychiatric emergencies call 911 or your local community mental health crisis line or go to your nearest hospital's Emergency Department.
Other resources:
Stephen T. Cole, PhD, is the Program Manager for Dartmouth-Hitchcock's Employee Assistance Program.