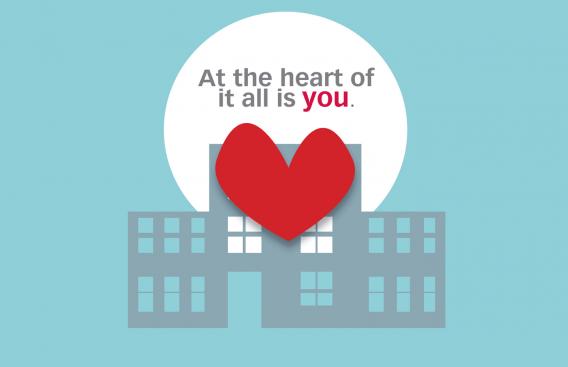 At locations throughout our system, Dartmouth-Hitchcock and its members, will be celebrating Patient Experience Week April 23 through April 27, 2018. During this week we will celebrate the caring and compassion that the D-H health care team brings to our patients, their families and to one another.
Every day, our health care providers, staff and volunteers across the Dartmouth-Hitchcock system deliver excellence—not only through superb clinical care, but through an unwavering commitment to make a difference in the lives and experiences of our patients and their loved ones. Patient Experience Week will celebrate both our patients and our health care staff who impact that experience, by providing a focused time to thank our patients for choosing us for their health care needs and ignite renewed passion and energy to place the quality of our patients' experience" at the heart of all that we do." Together, our providers, staff and volunteers help us to deliver our goal of a personalized, compassionate, caring and coordinated experience for every patient, every moment, everywhere.
Read some of the incredible stories that patients have shared with us about the care they have received at Dartmouth-Hitchcock, or share yours with us.