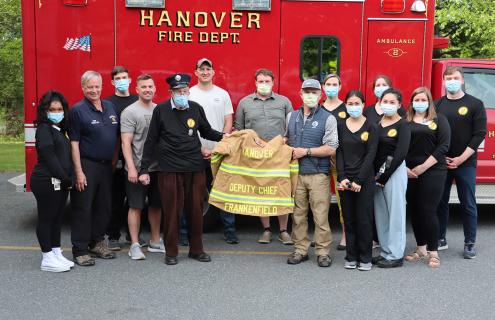 On Wednesday, May 18, The Department of Dermatology completed their annual skin cancer screening event at the Hanover Fire and Police Departments in recognition of Melanoma and Skin Cancer Awareness Month. 
The Department of Dermatology conducts free skin cancer screenings in honor of Jeryl Frankenfield, Sr., a Hanover firefighter for 42 years, who passed away from Melanoma in 2015. Frankenfield's wife, Pat, is a Melanoma screening activist and supports awareness of the importance of sun protection. 
The Department of Dermatology would like to thank the faculty, residents, medical students and staff who made this  event possible. Find more information about skin cancer screening and prevention here.