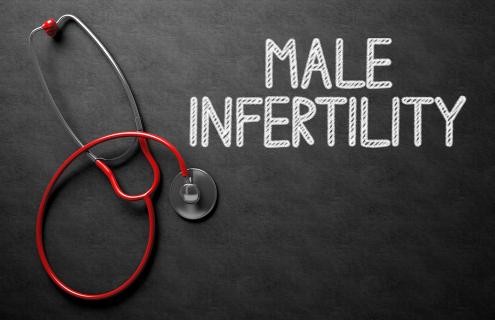 For couples having difficulty conceiving, male infertility is not usually a top-of-mind consideration, despite the fact that it is a common condition.
Jason P. Akerman, MD, the only fellowship-trained male infertility specialist in New Hampshire who cares for patients at Dartmouth-Hitchcock (D-H) Manchester, is hoping to change that through medical intervention and education.
Akerman, who completed his fellowship training in male infertility at the University of North Carolina at Chapel Hill, focuses on addressing topics like lack of testosterone, erectile dysfunction and genetic causes of infertility with his patients.
"Often, only the female partner gets referred for evaluation when it comes to struggles with infertility," says Akerman. "We offer a number of surgical procedures like vasectomy reversals and repair of dilated veins, the latter of which can affect sperm production, and do sperm retrieval procedures to give couples the best chance of conceiving."
Though physical issues, like dilated veins, can contribute to infertility, many other potential causes include environmental and lifestyle factors, surgical history and certain medications. Any of these issues can affect the production of sperm, the quality and/or quantity of sperm and the transport of sperm, all of which have a significant effect on conceiving.
For couples who have been struggling to conceive for at least a year, Akerman recommends that they try to be seen for evaluation. During this evaluation, a semen sample is taken and analyzed to assess the quality and quantity of sperm.
Other reasons to be seen and evaluated by a urologist with expertise in men's health include: a history of surgery or significant trauma to the testicles, groin or scrotum, concerns with issues of sexual function, history of chemotherapy or known exposure to chemotherapy or risk factors for infertility.