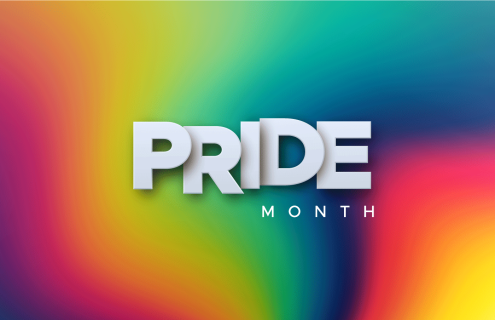 Each June, Dartmouth Health recognizes Pride Month as part of our commitment to Diversity, Equity, Inclusion and Belonging. This month we share what pride month means to members of our Gender and Sexuality Alliance Employee Resource Group (GSA). This GSA group is one of 7 Dartmouth Health Employee Resource Groups that help to build community and a sense of true belonging through allyship.
What Pride Month means to me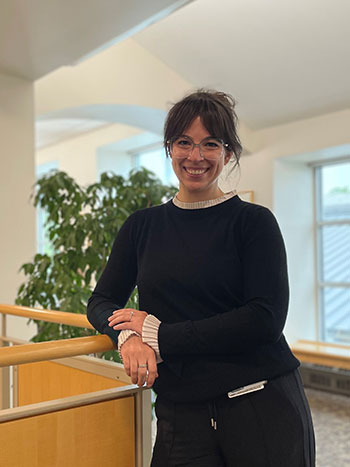 Stephanie Faulkner (she/her)
Pride Month is a time to celebrate my everyday life and no longer feeling the need to hide such a fundamental piece of who I am, while also remembering and respecting how far the LGBTQIA+ community has come, and still has to go. Pride is about recognizing and acknowledging my past, my future, my struggles and my successes. It's about feeling safe holding my fiancé's hand, feeling understood at my doctor's appointments, feeling respected sharing my pronouns and feeling heard speaking my truth. Pride means knowing who I am is something to celebrate, and reminding myself to be proud of where I've come from, where I am and where I'm going.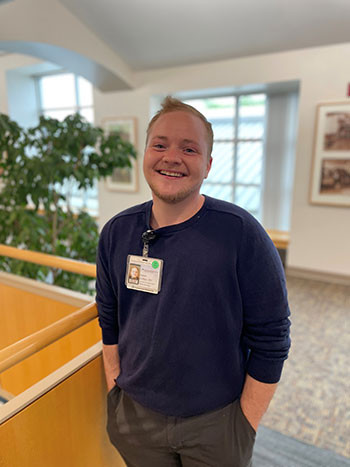 Emmett Leblanc (he/him)
Pride means living my authentic truth through and through in spaces where I feel safe to do so. As a queer transgender man, I do not always feel it is safe to share my gender identity. I often find myself "code switching" as I navigate the complexities of systems that historically have not been on my side. As I have transitioned, I have found myself in positions of power. As a white man, it is my responsibility to advocate for other marginalized identities within the LGBTQIA+ community and ensure that their voices are being heard.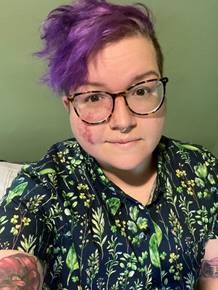 Solomon Zinn Hallal (they/them/theirs)
It is a time to remember the Stonewall riots with a profound gratitude and love for the transgender women and drag queens of color who fought for access and equality for all queer people and against a culture that refused to treat them as equals worthy of safety. As I prepare to spend the month of June in the semi-rural parts of New England, I remember the lonely experience of growing up on the Gulf coast of Florida, spending high school in search of others who felt how I felt, who loved how I loved. In learning my queerness, I learned the unique challenge and beauty inherent in being part of a group that was not an identity taught by my parents or the community I was born into, but was instead co-created, on the margins, but moving, breathing and able to expand. I am proud to be queer. Queer life is beautiful and fleeting. To be queer, to be proud to be out is to live always at the margins—to experience fear, to mourn to wonder who we might lose next—all while celebrating the gorgeous lives and families we have built.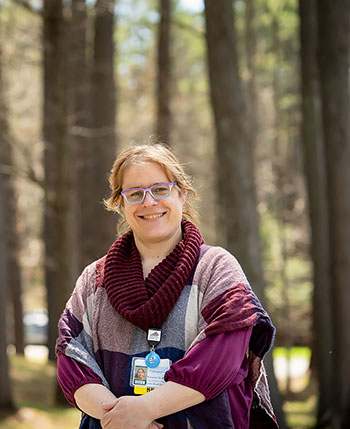 Sammie B. Druckenmiller (she/her)
Pride Month and pride celebrations are pretty amazing to me. As a transwoman, who was closeted the majority of her life, I often had a hard time feeling like I fit in. It wasn't until my first pride celebration after coming out that I realized I wasn't alone. The opportunity to be out in public, presenting in the gender with which I identify, before any physical changes were visible, was liberating. There were no sideway glances, no people leaning in and whispering. It was a feeling of welcome, love and support. Pride Month is an opportunity to give that feeling back to others as they begin their journey.  It's a celebration, it's an opportunity to educate. But most of all, it's a time to welcome and help others feel seen and safe.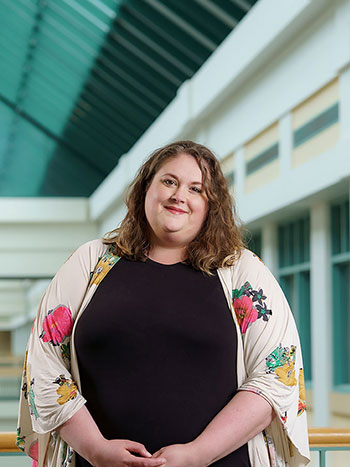 Jayne Wolfe (she/her)
At a time when society has experienced so much upheaval, whether due to COVID-19, international conflicts or threats to civil liberties here in the U.S., it is important to me that we celebrate Pride in an authentic and honest way that demonstrates our integrity. In my younger years, while living in my homeland of the United Kingdom, Pride held a very different meaning to me. It was loud, shiny and in your face. Now, as an immigrant, a woman, a single mother, a neuro-divergent and an employee who identifies as lesbian, our Pride celebration means that I belong. I embrace my right to occupy space, to have equal rights, the opportunity to live a safe and valued life, and that my daughter can see the responsibility that we all have to create in which we want to live. Dartmouth Health's allyship to the LGBTQIA+ community is vital to creating this world! It is often said that women would not have gotten the vote without the allyship of the men in power. It is through my allies that I feel welcome and safe to be my authentic self here.