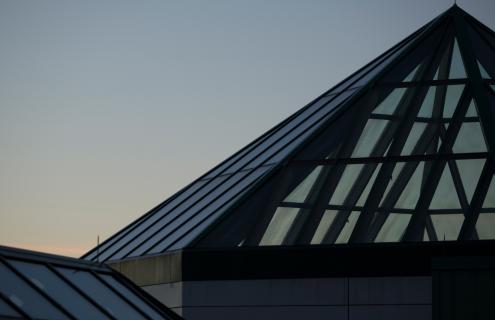 The COVID-19 pandemic has changed the way we look at and talk about many issues. Children's mental health is no exception. A recent national advisory from the U.S. Surgeon General states we are facing a crisis in children's mental health partly due to stress created by the COVID-19 pandemic, citing that depression and anxiety have doubled for adolescents during the pandemic, with 25 percent experiencing symptoms of depression and 20 percent having anxiety symptoms.
Kids are facing a whole new set of stressors resulting from the pandemic: troubling headlines in the news, feeling isolated from their friends and community during remote learning, worrying about the health of their families and themselves, and even losing loved ones to COVID. When your child is struggling with anxiety, it can be hard to know how to respond and help. Children's Hospital at Dartmouth-Hitchcock (CHaD) is partnering with Upper Valley Project Launch, a program of the Dartmouth Trauma Interventions Research Center, to host "When Worry Shows Up: How Parents and Caregivers can Help Children during Uncertain Times." This one-hour virtual discussion on Wednesday, February 2, will feature internationally known child anxiety specialist Lynn Lyons, LICSW.
Participants will gain knowledge on how anxiety works in young children (ages 0-8), how to address anxieties in your own children, and how to work with professionals (educators, doctors, etc.) to ensure your child is getting what they need for their mental health. Lyons will address the overall theme of child anxiety and hone in on topics like how to approach day to day transitions, helping children face big life changes, and addressing the fear of failure and how it impedes trying new skills.
Lyons will take questions from participants as part of this discussion. The webinar will run from 7:30-8:30 pm. Registration is required and free of charge. To register, visit http://bit.ly/3m6gRC2.
About CHaD
As New Hampshire's only full-service, comprehensive children's hospital, the Children's Hospital at Dartmouth‐Hitchcock (CHaD) is committed to providing outstanding compassionate care for children and their families. Their physician expertise provides primary, specialty, and tertiary care to the children of New Hampshire, Vermont, and beyond. CHaD offers inpatient (hospital care) and outpatient (same day care) services at Dartmouth‐Hitchcock Medical Center in Lebanon, NH. Outpatient and same-day surgery services are available at Dartmouth‐Hitchcock Manchester. Primary care is available at Dartmouth‐Hitchcock facilities in Bedford, Concord, Keene, Lebanon, Manchester, and Nashua, NH, and Bennington, VT. For more information about CHaD, please visit childrens.dartmouth-health.org or contact us at 603-650‐KIDS or chad.community.relations@hitchcock.org.