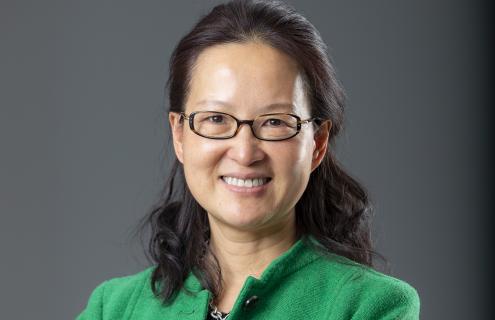 In the most recent installment of "Connecting with the CEO," Dartmouth-Hitchcock (D-H) provider, Cynthia C. Taub, MD, MBA, FASE, section chief of Cardiovascular Medicine, spoke with D-H CEO and President Joanne Conroy, MD, about a number of topics related to heart health including the effects of the pandemic.
The ongoing COVID-19 pandemic has affected routine treatment and screening for heart issues, such as echocardiography, and has caused heart issues in COVID-19 some patients. For COVID-19 patients on ventilators, 30 to 50 percent will have some level of cardiac damage.
Taub acknowledges the danger of conditions stemming from COVID-19 such as myocarditis (inflammation of the heart muscles) and blood clots, and their persistence over time, as well as an increase in out-of-hospital heart attacks due to not going to the hospital.
"From mid-March to early May, it is estimated that 6,000 patients who did not arrive at the hospital in time died as a result of a rupture or a valve tear," Taub said.
Tips for improving your heart health:
Eat healthy and get moving.
Cut out sugary drinks.
Keep up with routine screenings and preventative care.
Seek treatment if you have symptoms.
Heart attack signs
With individuals delaying care due to COVID-19, Taub emphasizes the importance of being aware of the signs of a heart attack and the differences in the symptoms for men and women.
Men often experience symptoms that are typically thought of, such as chest pain and pressure. For women, symptoms can be less typical: upset stomach, racing heart, fatigue and jaw and neck pain.
"There is no overnight sensation," said Taub of improving heart health. "It's a lifelong commitment to making sure you do the right things."
View the latest installment of "Connecting with the CEO" here.