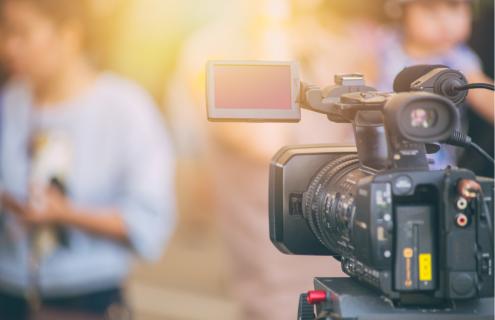 New Hampshire PBS, in partnership with Dartmouth-Hitchcock Health (D-HH), will host a series of virtual events to engage communities in solutions-focused conversations about jobs and workforce housing in the Granite State.
New Hampshire's population is rapidly aging and local communities have grown increasingly inhospitable to young people, families and essential workers. The film and companion book show what communities need to do now to rebalance the state's human ecology. The COVID-19 pandemic has made this problem even more acute.
D-HH is the lead sponsor of the engagement initiative that is making it possible for a series of virtual screening and discussion events to take place between March 1 and October 2021.
COMMUNITIES AND CONSEQUENCES II is a multi-platform project from demographer Peter Francese, writer and former Agriculture Commissioner Lorraine Stuart Merrill, and Filmmaker Jay Childs. New Hampshire PBS is the presenting station.
The project is designed to help communities rethink how they plan, legislate and partner to create something new and help their communities thrive.
The COMMUNITIES AND CONSEQUENCES II online engagement series begins on March 1st at 4pm with a viewing of the full-length documentary followed by a discussion moderated by Matthew Houde, D-HH Vice President of Government Relations and panelists Demographer Peter Francese and Dave Juvet, Senior Vice President of Public Policy for BIA NH. This event is presented in partnership with the Business and Industry Association of New Hampshire.
"Even before COVID-19 hit in 2020, our state was facing the reality of an aging workforce, limited housing and daycare options, and for many, limited access to reliable high speed internet," said Houde. "As one of the largest employers in our state these issues significantly impact Dartmouth-Hitchcock Health and we are pleased to be supporting a program like Communities and Consequences II that takes a hard look at both the problems and the solutions before us."
Communities across the state are struggling with how to provide places for people of diverse ages and income levels. The film and companion book explore the tensions between traditional New Hampshire values like family, community, equal opportunity--and local control and taxation.
"It's those tension points that are sparking positive change," says filmmaker Jay Childs who has attended dozens of town planning, board and committee meetings. "One thing I hope viewers take from the film is that there are many people in communities all over the state who are working to make New Hampshire more welcoming and accessible to everyone – despite some well-documented resistance."
Peter Francese says, "This project is about communities working together and the future of New Hampshire. We encourage everyone to read the book, watch the film and then go out, get involved and make a difference."
The COMMUNITIES AND CONSEQUENCES II series continues with four one-hour focused presentations through October 2021. To learn more about the series and to register visit www.nhpbs.org/events.
COMMUNITIES AND CONSEQUENCES II is available online at nhpbs.org/communitiesandconsequences.
About Dartmouth-Hitchcock Health
Dartmouth-Hitchcock Health (D-HH), New Hampshire's only academic health system and the state's largest private employer, serves a population of 1.9 million across northern New England. D-HH provides access to more than 2,000 providers in almost every area of medicine, delivering care at its flagship hospital, Dartmouth-Hitchcock Medical Center (DHMC) in Lebanon, NH. DHMC was named again in 2020 as the #1 hospital in New Hampshire by U.S. News & World Report, and recognized for high performance in 9 clinical specialties and procedures. Dartmouth-Hitchcock Health includes the Norris Cotton Cancer Center, one of only 51 NCI-designated Comprehensive Cancer Centers in the nation Children's Hospital at Dartmouth-Hitchcock, the state's only children's hospital; member hospitals in Lebanon, Keene, and New London, NH, and Windsor, VT, and Visiting Nurse and Hospice for Vermont and New Hampshire; and 24 Dartmouth-Hitchcock clinics that provide ambulatory services across New Hampshire and Vermont. The D-HH system trains nearly 400 residents and fellows annually, and performs world-class research, in partnership with the Geisel School of Medicine at Dartmouth and the White River Junction VA Medical Center in White River Junction, VT.