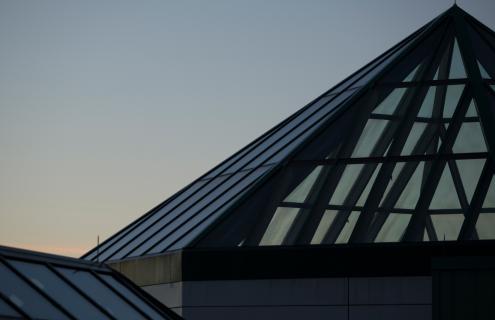 Due to the Omicron variant, total numbers of infections and hospitalizations have not yet started to decline.
Carol L. Barsky, MD, MBA
Dartmouth-Hitchcock Health (D-HH) has released a new COVID-19 update video hosted by Carol L. Barsky, MD, MBA, chief quality and value officer for D-HH. This video discusses the current state of COVID-19, vaccine efficacy, differences between types of masks to wear and information about the new investigational COVID-19 medicine, AstraZeneca's Evusheld.
"It's important that we continue to provide you with the most up-to-date, fact-based COVID-19 information," shares Barsky. "We began this week with 66 patients hospitalized with COVID-19, and 22 are being treated by our visiting nurse service (Visiting Nurse and Hospice for VT and NH). These are high numbers for the people of Vermont and New Hampshire. Due to the Omicron variant, total numbers of infections and hospitalizations have not yet started to decline."
D-HH continues to emphasize that not only are the COVID-19 vaccines safe and highly effective but that increased vaccination rates are the only way to end the pandemic once and for all. "The vaccine continues to be your best defense against this virus," Barsky said. "The vaccine reduces your symptoms, helps keep you out of the hospital, and saves lives. It won't entirely prevent you from getting COVID. We continue to need the full suite of measures to prevent the virus's spread: wearing masks, keeping social distance and frequent testing."
Click here to watch the video.
*Editor's Note: Producers and publishers have permission to use the YouTube file and content for publishing and distribution.
About Dartmouth-Hitchcock
DARTMOUTH-HITCHCOCK HEALTH (D-HH), New Hampshire's only academic health system and the state's largest private employer, serves a population of 1.9 million across Northern New England. D-H provides access to more than 2,400 providers in almost every area of medicine, delivering care at its flagship hospital, Dartmouth-Hitchcock Medical Center (DHMC) in Lebanon, NH. DHMC was named in 2019 as the #1 hospital in New Hampshire by U.S. News & World Report, and recognized for high performance in 13 clinical specialties and procedures. Dartmouth-Hitchcock Health also includes the Norris Cotton Cancer Center, one of only 51 NCI-designated Comprehensive Cancer Centers in the nation; the Children's Hospital at Dartmouth-Hitchcock, the state's only children's hospital; affiliated member hospitals in Lebanon, Keene, and New London, NH, and Windsor, VT, and Visiting Nurse and Hospice for Vermont and New Hampshire; and 24 Dartmouth-Hitchcock clinics that provide ambulatory services across New Hampshire and Vermont. The D-H system trains nearly 400 residents and fellows annually, and performs world-class research, in partnership with the Geisel School of Medicine at Dartmouth and the White River Junction VA Medical Center in White River Junction, VT.