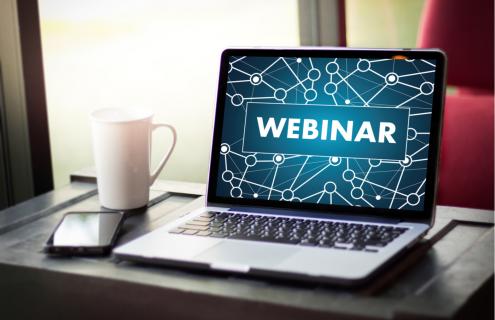 The current attempt to administer COVID-19 vaccines in the United States is encountering numerous obstacles, including skepticism and fear, leading many people to forego them. How does this situation differ from previous mass vaccination campaigns, such as against polio or smallpox? How is it being affected by the growing skepticism surrounding childhood vaccinations? How can misinformation and disinformation be overcome to achieve widespread COVID-19 vaccine uptake?
The Geisel School of Medicine at Dartmouth will host a webinar titled "COVID-19 Vaccine Communication, Misinformation, and Fear" on Tuesday, February 2, 6:00pm-7:00pm to address these issues. Experts on infectious diseases, behavior change, marketing, racial inequities, and public health will delve into these topics, including Elizabeth Talbot, MD, a physician at Dartmouth-Hitchcock Medical Center (DHMC) specializing in infectious disease, public health, pandemic response, and associate epidemiologist for the state of New Hampshire.
Other speakers include:
Punam Keller, PhD, MBA, Senior Associate Dean of Innovation and Growth and Charles Henry Jones Third Century Professor of Management at the Tuck School of Business at Dartmouth, and an expert in behavior change and social marketing
Gregory Johnson, MD, Chief Medical Officer of Hospital Medicine at Sound Physicians and an expert in racial disparities, primary care, leadership in health care
Lindsey Leininger, PhD, Clinical Professor of Business Administration at Tuck, "Nerdy-Girl-in-Chief" at DearPandemic.org, and an expert in data-driven public health policy
Geisel will host two additional vaccine webinars, "Translating Discoveries Faster: Lessons Learned from COVID-19" on February 17, and "Eye on Equity: COVID-19 Vaccine Distribution in the U.S. and Worldwide" on February 22. For more information on the entire series, visit https://dhmcalumdev.hitchcock.org/COVID-19-Vaccine-Series.
About Dartmouth-Hitchcock Health
Dartmouth-Hitchcock Health (D-HH), New Hampshire's only academic health system and the state's largest private employer, serves a population of 1.9 million across northern New England. D-HH provides access to more than 2,000 providers in almost every area of medicine, delivering care at its flagship hospital, Dartmouth-Hitchcock Medical Center (DHMC) in Lebanon, NH. DHMC was named again in 2020 as the #1 hospital in New Hampshire by U.S. News & World Report, and recognized for high performance in 9 clinical specialties and procedures. Dartmouth-Hitchcock Health includes the Norris Cotton Cancer Center, one of only 51 NCI-designated Comprehensive Cancer Centers in the nation; Children's Hospital at Dartmouth-Hitchcock, the state's only children's hospital; member hospitals in Lebanon, Keene, and New London, NH, and Windsor, VT, and Visiting Nurse and Hospice for Vermont and New Hampshire; and 24 Dartmouth-Hitchcock clinics that provide ambulatory services across New Hampshire and Vermont. The D-HH system trains nearly 400 residents and fellows annually, and performs world-class research, in partnership with the Geisel School of Medicine at Dartmouth and the White River Junction VA Medical Center in White River Junction, VT.
About the Geisel School of Medicine at Dartmouth
The Geisel School of Medicine at Dartmouth, founded in 1797, strives to improve the lives of the communities we serve through excellence in learning, discovery, and healing. The nation's fourth-oldest medical school, the Geisel School of Medicine has been home to many firsts in medical education, research and practice, including the discovery of the mechanism for how light resets biological clocks, creating the first multispecialty intensive care unit, the first comprehensive examination of U.S. health care cost variations (The Dartmouth Atlas), and the first Center for Health Care Delivery Science, which launched in 2010. As one of America's top medical schools, Dartmouth's Geisel School of Medicine is committed to training new generations of physician leaders who will help solve our most vexing challenges in health care.