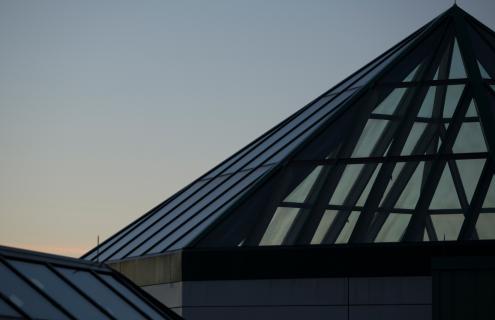 This important grant from HRSA and the program it will fund are critical to closing gaps for our Granite Staters living in rural communities.
Sally A. Kraft, MD, MPH
The Human Resources & Services Administration (HRSA) has awarded a three-year grant totaling $1.365 million to Dartmouth-Hitchcock (D-H) to fund a project for training New Hampshire's behavioral health workforce. The project will assess workforce needs and provide important behavioral training and mentoring to behavioral health clinicians, para-professionals, and other partners and residents of rural New Hampshire communities in Cheshire, Grafton, Coos, Sullivan, Carroll, and Belknap counties, in order to strengthen and support the skill and capacity to address the mental health and substance use disorder needs of residents.
"Rural residents in New Hampshire experience higher-than-average rates of most mental illnesses and substance use disorders, are disproportionately impacted by opioid issues, and have elevated risk of suicide compared to other parts of our state and to the United States," said Sally A. Kraft, MD, MPH, Vice President of Population Health at D-H and project sponsor. "Rural isolation, distance from behavioral healthcare providers, a shortage of all types of workforce providers in behavioral health is especially dire, and high turnover rates in these roles poses a distinct barrier to those who need this care being able to access it. The quality of care available as experience rural workforce members leave these roles is impacting patients across the region. This important grant from HRSA and the program it will fund are critical to closing gaps for our Granite Staters living in rural communities."
Partners for this project include Dartmouth-Hitchcock Health member hospitals Cheshire Medical Center and New London Hospital, as well as North Country Health Consortium and Community Health Services Network, LLC. Each partner represents a rural participant in the New Hampshire Integrated Delivery Network demonstration project, a 5-year project to improve care for Medicaid patients with mental health and substance use disorders.  Staff from JSI Research & Training Institute, Inc. and the Geisel School of Medicine at Dartmouth will provide specific staffing and consulting support services for the project. The D-H Department of Psychiatry will have a significant role providing training and consulting for this project and the D-H Population Health Project ECHO program will serve as a learning platform for participants across the state.
This grant reflects D-H's increasing focus on health equity in rural environments and will be supported through the Center for Advancing Rural Health Equity.  This new resource, currently in development, will bring the power of the academic health center together with the expertise and wisdom of the community to eliminate unjust variations in health outcomes for rural populations in northern New England. 
This grant is a program of HRSA's Rural Behavioral Health Workforce Centers – Northern Border Region, which works to improve behavioral health care services in rural areas.
About Dartmouth-Hitchcock
DARTMOUTH-HITCHCOCK HEALTH (D-HH), New Hampshire's only academic health system and the state's largest private employer, serves a population of 1.9 million across Northern New England. D-H provides access to more than 2,400 providers in almost every area of medicine, delivering care at its flagship hospital, Dartmouth-Hitchcock Medical Center (DHMC) in Lebanon, NH. DHMC was named in 2019 as the #1 hospital in New Hampshire by U.S. News & World Report, and recognized for high performance in 13 clinical specialties and procedures. Dartmouth-Hitchcock Health also includes the Norris Cotton Cancer Center, one of only 51 NCI-designated Comprehensive Cancer Centers in the nation; the Children's Hospital at Dartmouth-Hitchcock, the state's only children's hospital; affiliated member hospitals in Lebanon, Keene, and New London, NH, and Windsor, VT, and Visiting Nurse and Hospice for Vermont and New Hampshire; and 24 Dartmouth-Hitchcock clinics that provide ambulatory services across New Hampshire and Vermont. The D-H system trains nearly 400 residents and fellows annually, and performs world-class research, in partnership with the Geisel School of Medicine at Dartmouth and the White River Junction VA Medical Center in White River Junction, VT.