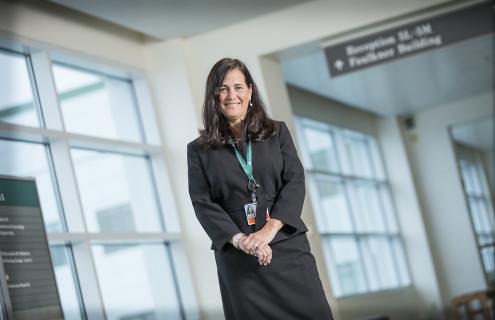 Finding a new primary care provider (PCP) can be overwhelming with so many factors to consider. It's best to begin your research with the basics. First, decide how close to your home, workplace or children's school (if you're searching for them or for a family doctor) you'd like your PCP to be located, including if you need to use public transportation or need disability parking.
Once you've decided on a location, ask family, friends family and co-workers—especially if you're new to a community—to recommend a PCP. It's important to find a provider who has a communication style that works with yours. Along with word-of-mouth referrals, you can often find provider videos posted online. These videos show how a provider communicates and if it matches your style.
Next, look at the total picture of the practice. Find out what the patient "medical home" is like:
Is the practice connected to a hospital or ambulatory surgery center or both?

What advanced practice providers are on staff [physician assistants, nurse practitioners or specialists] that you may also receive care from?

What specialists and labs does the practice refer to? This is especially critical for those with chronic or pre-existing conditions. Do these specialists connect with the practice using electronic medical records (EMR)?

 Is there urgent care or after hours care available? If so, what is the experience like?

Find out how easy it is to get an appointment at the practice, especially with new telehealth opportunities as a result of COVID-19. You can call the main number and ask.
Your research should also include what is affordable or not, which depends on your insurance and/or Medicare coverage. You should be able to find these details on your insurance companies website or by calling the member phone number on your insurance identification card.
Another way to learn more about a provider is to research quality care ratings—but don't rely on online reviews. You can find provider certifications on the practice's website or your insurance carrier's website. Remember to verify and validate—and don't be afraid to call and ask. Most medical systems have a "Find a Provider" section of their website that lists individual qualifications and specialty education. There are a fair number of different resources you can review before selecting a provider.  
Other considerations
If you select a PCP and then learn new patients are not being accepted, you can request an advanced practice provider (physician assistants or advanced practice registered nurses) on the same team. Advanced practice providers can direct patient care and refer to specialists.
Sharing the same PCP with your partner and/or children may be beneficial. All patient relationships are protected by privacy laws and each patient enjoys a confidential doctor-patient relationship. Many families enjoy the opportunity to have a PCP who understands their lifestyle and individual care needs.
To learn more about Dartmouth-Hitchcock PCPs, visit dartmouth-hitchcock.org/findaprovider.