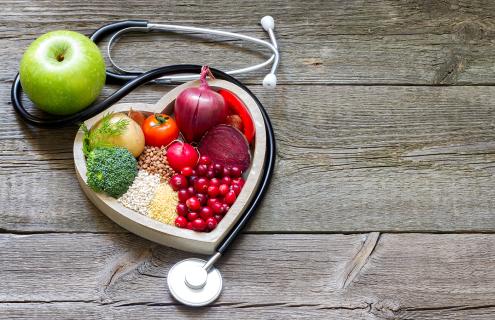 While February is designated as Heart Month, it's important to take care of your heart all year round. Here are some tips for doing so from the Heart and Vascular Center at Dartmouth Hitchcock Medical Center:
Know your numbers. The first step to controlling your risk for heart attack and stroke is to know your numbers. Get screened by your primary care provider for high blood pressure, blood sugar and cholesterol.
Know the signs of a heart attack. The most common heart attack symptoms in men and women is chest pain or discomfort, but there are other signs that women may have including:

Shortness of breath

Persistent nausea or vomiting

Back or jaw pain.

Lower your blood pressure. High blood pressure is a major risk factor for heart attacks and strokes. Get your blood pressure checked with your primary care provider.
Quit smoking. One year after you stop smoking your risk of developing heart disease goes down by half. This one action can save your life.
Exercise for 30 minutes, 5 days a week. Caring for your heart means caring for you. 
Eat a heart healthy diet.

Your diet should include plenty of vegetables, fruits, whole grains, nuts and seeds. And limit salty foods, fatty meats, sugary drink, sweets and highly processed foods. Recognize heart-healthy foods when you're at the grocery store by looking for this label.

Seek medical care immediately if you are experiencing the signs of a heart attack or stroke. Don't let the fear of COVID-19 keep you home. Call 9-1-1 and get to the hospital right away. It could save your life.
Learn how to perform hands-only CPR. It can save a life.
For more information about protecting your heart, visit the Heart and Vascular Center's website.