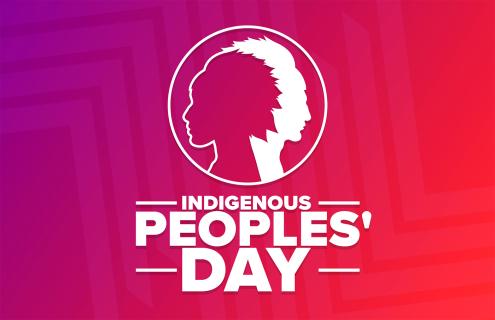 Indigenous Peoples' Day, formerly known as Columbus Day, is celebrated on the second Monday of October each year and honors the history, culture and traditions of those who are native to North America.
Indigenous Peoples' Day reflects the resiliency and strength of indigenous people, and we at Dartmouth-Hitchcock Health want to acknowledge this significant day. 
In 1977, United Nations participants first proposed the idea of replacing Columbus Day with Indigenous Peoples' Day. Currently, 14 U.S. states and more than 130 U.S. cities celebrate Indigenous Peoples' Day. According to National Today, South Dakota was the first U.S. state to recognize it in 1989, and Berkeley and Santa Cruz, CA, were the first U.S. cities to recognize it in 1992 and 1994 respectively.
For more information about Indigenous Peoples' Day, read these articles on the Smithsonian website about unlearning assumptions about this day and its history and this article about rethinking how we celebrate Native American history.