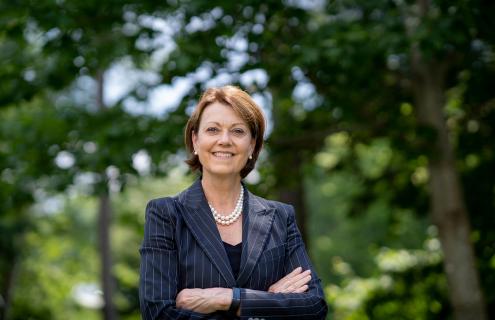 As we welcome patients back to our Dartmouth-Hitchcock Health (D-HH) locations, we want you to know that our hospitals and clinics are very safe. Our commitment to health and safety is the reason behind the steps we've taken in response to COVID-19.
Here's what we want you to know when coming to one of our Hospitals or clinics:
Our #1 priority has always been, and continues to be, the health and safety of our patients, visitors and staff.
The current COVID-19 situation is manageable.
Should there be an increase in COVID-19 cases, we are ready to continue to meet the needs of both patients with COVID-19 and those needing other care.
We're open and here for our patients. We never closed our doors.
It's critical that you not postpone care for your health needs, or ignore symptoms that need medical attention.
We're keeping our patients and staff safe, and have the proper amount of personal protective equipment (PPE).
We've gone above and beyond to ensure every visit is safe for you, and our employees,
including:
All staff are wearing masks and other PPE.

We screen every person entering a D-HH location and make sure a mask is worn.

We support social distancing.

We rearranged the chairs in our waiting areas, so they are spaced six feet apart.

Patients with COVID-19-related symptoms are treated in a separate area.

 Extra time has been added between appointments.

D-HH's Visiting Nurse and Hospice for Vermont and New Hampshire (VNH) continues to see COVID-19 patients in their homes.

As always, we are thoroughly and continuously cleaning all areas.
We have been leading the way.
We have been planning and preparing for public health emergencies for decades. Our team of experts has deep experience managing and treating infectious diseases while supporting the health needs of our communities during pandemics.

Our Microbiology Laboratory has increased its capacity for testing and has assisted the State of New Hampshire in speeding up the process for evaluation and diagnosis of COVID-19 cases.

The use of phone and video appointments through our Connected Care—Telehealth operations has expanded, with an average of 1,100 visits per day.

Our researchers are involved in more than a dozen leading-edge research projects focused on the causes and treatments of COVID-19.
Health and safety have always been and will continue to be our top priority. We are open, we are safe and we are here for you!