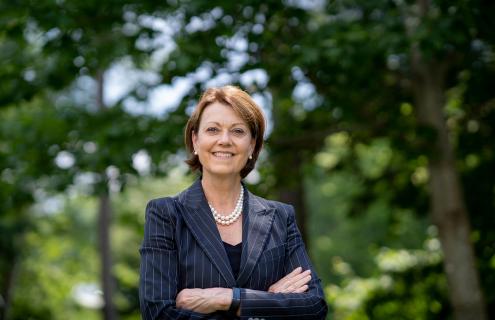 What is a "food desert?"
Ten years ago, the United States Department of Agriculture (USDA) reported that 23.5 million Americans live in food deserts, which are areas that have limited access to affordable and nutritious food. According to the American Nutrition Association, food deserts often have local quick marts that provide a wealth of processed, sugar and fat-laden foods, which are all known contributors to our nation's obesity epidemic.
Food deserts exist in both urban and rural areas. The difference, as defined by the USDA, is the distance of residents from the nearest supermarket—in urban areas that is more than one mile from a supermarket and in rural areas more than 10 miles. Rural food deserts often result when large supermarkets move into areas and small grocers and businesses cannot compete, causing many to go out of business. Ultimately, this makes it difficult for people who live far away, or have limited transportation, to get fresh fruit, vegetables and whole food ingredients.
According to the Food Empowerment Project, many who live in areas with limited food choices also do not have access to culturally appropriate foods, and may not have access to foods that meet other health restrictions, such as allergies or food intolerance. Fast food is often easier because of the cost and time it takes to find nutritious food.
Although I have felt passionately about nutrition, food access and healthy living for quite some time, I became especially interested in food deserts when I learned more about them in our state. New Hampshire is a state that struggles with both urban and rural food deserts.
What is "food insecurity?"
Food insecurity is different and, like food deserts, occurs in both urban and rural settings. Healthypeople.gov defines it as "the disruption of food intake or eating patterns because of a lack of money and other resources." According to the USDA, in 2018, 14.3 million U.S. households were considered food insecure at some time during the year. In 2017, The New Hampshire Food Bank reported that one in nine men, women and children were food insecure—approximately 12 percent were children and six percent were seniors 60 years and older.
A number of factors can influence food insecurity including income, employment, race/ethnicity, disability and age. Struggles with food insecurity can also be for a long period of time or situational. When money to buy food is limited or not available, the risk can increase, as well as not having access to fresh, whole food— like living in a food desert.
What we all can do to help
In your communities, there are a number of resources available to help those in need of securing healthy, nutritious food, including:
Public health councils.
Area senior centers support Meals on Wheels, which are often in need of donations and drivers.
Local food pantries. The website foodpantries.org provides a list of food pantries, soup kitchens and food banks by state and town.
School districts often have programs to provide breakfast, lunch and food to take home during the weekend and school breaks.
Local places of worship often offer food pantries and community dinners.