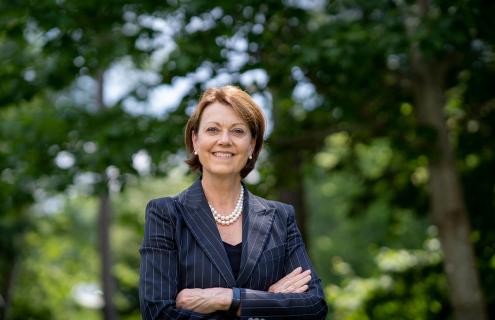 There's no question that we all need a break. This past year impacted all of us in one way or another.
Recently, I read a great article in The New York Times by Dani Blum on how to flourish rather than languish during this time of reclaiming normalcy from the pandemic. I am going to pick a date—probably Memorial Day weekend—and purposefully start doing things differently to begin a pivot to flourishing. Here's what I am going to focus on based on suggestions from the article:
Take photos from my everyday life that give me joy (five photos twice a week). I am going to share them with my friends and family and talk about why they bring joy or reflect the good in my life (Blum referred to this as "mindful photography").
Perform five good deeds in a single day each week. According to the article, "Acts of kindness not only help others, they also can help you flourish." These acts can be as simple as buying coffee for someone or telling someone they have done a great job.
I'm going to also talk to five strangers each week. "Even a quick chat with a stranger or a momentary bond with someone new can foster a sense of fulfillment," the article notes, "particularly when what researchers call a 'high-quality connection' occurs. Sometimes people feel an extra spring in their step when they talk to a stranger on a plane or a subway, or when somebody greets them at a restaurant. Moments of being seen by other people, and being met with respect or even enthusiasm, can energize and invigorate us and help create bonds within our neighborhood or community." We laugh as a family because our family talks to strangers in elevators all the time!!! No silently looking at the floors for us.
Finally, I am going to list five things each week that I am grateful for…big and small. In the article, Blum pointed to a study conducted with college students that focused on counting their blessings. And as part of the study, researchers assigned a group of students to a 10-week gratitude intervention, and "found that they had better feelings about life as a whole and fewer physical complaints," wrote Blum.
Five things I am grateful for right now: 
My 96-year-old Mom and her resilience and smile. She faced and survived many health challenges this past year.
The ciabatta bread from Salubre bakery.
Homemade butter from Mac's Maple.
My friend Lou, who is staying with me helping me to care for my Mom. She cares for my mom like she was her own mother!
The employees of D-HH who greet me throughout the day (most calling me Joanne, which I appreciate) as I enter the medical center from the parking lot, go to get soup in the cafeteria, roam the inpatient and outpatient spaces, and who, regardless of what is going on in their lives show up to care for our patients every shift.
Here's to flourishing in the months to come…grab your notepad and a towel breathe in the air…Welcome, Summer!