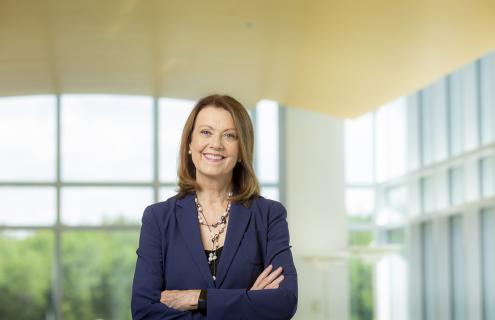 Many of us have considered changing our diet…either because of health issues, personal philosophy, or in pursuit of a weight or health goal. I remember the first plant-based diet I started after reading the book "Diet for a Small Planet," by Frances Moore Lappe. I wonder how many of you have read it? According to Wikipedia, New England was a hotbed of plant-based organic diet restaurants and cookbooks in the 1970s. 
I was actually a vegetarian for more than seven years, and I have to admit that the allure of a good hamburger often shifted my eating habits! There have been other books that have continued to shape my perspective, like The Omnivore's Dilemma, by Michael Pollan, which both educated and made me consider the impact of my food choices.
Pollan's book changes the way one thinks about the politics and pleasure of eating. For anyone who reads it, dinner will never again look, or taste, quite the same. There are so many things to consider when you shift your diet. Sometimes the choices are confounding. When I can't make up my mind, I remind myself…to just try to choose food that I know was available to eat 100 years ago!
I've asked Physical Therapist Jason Godsell, Physician Assistant Cheryl Elinsky and Registered Dietitian and Health Coach Heather Wolfe to share their journeys and guidance on how they've adopted a plant-based diet and how they guide others to do the same.
Jason Godsell, DPT, CSCS, Outpatient Rehab Medicine, Heater Road
My wife, who is an audiologist at Dartmouth-Hitchcock Medical Center (DHMC), was the one who got me interested in a plant-based diet. She wanted to become a vegan and had pointed me to the website NutritionFacts.org to learn more. I also watched a documentary called "The Game Changers" about finding the optimal diet for human performance and health, which really connected with me.
I've always been the kind of person who doesn't want to be hungry. I was never the picky one about what I ate, but after watching "The Game Changers," it made me a believer in the benefits of becoming a vegan and following a plant-based diet. Especially as I started looking into the science behind this type of diet and the impact it can have on heart disease, high cholesterol and diabetes, which are all prominent in my family. My goal is not to have any of those diseases in the future.
As a triathlete, the benefits of a plant-based diet have been many. I no longer have the gastrointestinal distress that is common in runners, nor hypoglycemia. I used to drink Gatorade before a run, and my blood sugar would spike. This type of diet has certainly fixed those problems associated with endurance sports, which has been a massive improvement in my quality of life.
But there are challenges. You have to eat at home more, and when you are not in your own environment, it's more challenging to figure out what to eat. The other challenge was that I was pretty passive in my eating. To be healthy, you need to be an active participant in what you are consuming, and more mentally involved in what you're eating throughout the day.
What surprised me the most is I never thought I'd eat tofu or tempeh. What I've learned is it matters how you cook them and what spices you use. I found that I really like spicy food.
Cheryl Elinsky, MS, PA-C, Primary Care, DHMC
My diet is 85 percent plant-based. I come from a family of "foodies" and grew up being curious about food and very comfortable in the kitchen. I also knew I wanted to be in health care, so eating wisely has always been a priority. And as an athlete competing in long-distance swimming, biking, running and triathlons—I swam the English Channel following a vegetarian diet—I know there's a direct link between my athleticism and what I eat.
For me, the benefits of following a mostly plant-based diet are many, and that's what I tell my patients. I practice what I preach. Plants are loaded with vitamins and minerals, full of fiber and are beneficial to the GI system. Patients eating mostly plant-based foods often have more energy, are more aware of what they are putting on their plates and tend to cook more than eat out.
My go-to when patients ask me about switching to a mostly plant-based diet is that you can't go wrong with a bowl (or plate) filled with vegetables, a small amount of protein and some grains (preferably brown rice, farro or quinoa instead of white rice, white potatoes, white pasta or white bread).
Fast food restaurants have really made it easy to get a prepared meal. They've also added more salt, sugar and fat to make food taste better. So, I work with my patients to have them slow down enough to focus on what their bodies need, which often takes time.
Plant-based diets are not only healthy for our systems but also for the environment.
Heather Wolfe, MPH, RDN, LD, NBC-HWC, Live Well/Work Well Employee Wellness, Dartmouth-Hitchcock
As a dietician, recipe developer, cookbook author, health coach and environmentalist, I advocate for a plant-based diet. Research shows that plant-based eating is a healthy approach for you and a healthy approach for the planet.
What a plant-based diet means to different people varies, though: vegans eat only plant-based foods with no animal products (including meat, dairy, eggs or honey), vegetarians may still eat eggs or dairy, pescatarians still eat fish and flexitarians (semi-vegetarians), which I follow, mostly eat plants and include some meat.
Looking at the U.S. Department of Agriculture MyPlate dietary guidelines, it shows half a plate of fruits and vegetables, a quarter of grains and a quarter of protein (and that protein can be plant-based or animal). So it's 75 percent, if not 100 percent of plants, on a healthy, balanced plate.
When asked how to switch to eating a plant-based diet, I start where people are, often with a small step, such as suggesting trying Meatless Monday, or starting with one meal a week that is plant-based. And there are lots of swaps for meat, such as trying a black bean burger. Black beans tend to be kind of meaty and have a lot of texture. A good substitute, say for chicken in chicken parmesan, is breading a tofu cutlet. Tempeh is another plant-based protein that you can find marinated. Tempeh and tofu take on the flavors you add to them, so it's all about the saucing and the spicing. For salads, add beans, cooked tempeh or tofu, nuts and seeds, instead of meat and cheese for toppings.
Important in adopting any diet, including plant-based eating, is making sure that you have lots of variety and are choosing foods that are close to the whole food form (think an apple instead of apple juice) to get the nutrients that your body needs. And to make sure that you are eating the least processed foods possible.
As food author Michael Pollan says, "Eat food, not too much, mostly plants."