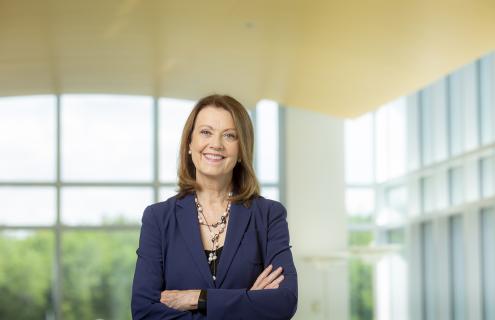 As we watch and read about the incredible feats of athletics during the 2022 Winter Olympic Games, we are reminded that we live in a winter wonderland ourselves here in northern New England, and despite the ongoing pandemic, we should take time to enjoy it. We have many options for snowshoeing, cross-country and downhill skiing, skating, fatbike riding and more. Here's a few that you and your family may enjoy:
Snowshoeing or cross-country skiing - There are many cross-country trails to choose from, especially here in the Upper Valley. The Upper Valley Land Trust has more than 10 parcels of land that have been conserved for the public's enjoyment for just this purpose. A lot of these trails are likely not groomed, don't include rentals and their difficulty level is unknown. These might not be the types of trails to try if you're new to the sport. 
There are also many other options for all experience levels, and here's a few I recommend trying:
Cross-country and snowshoeing too much work? Go tubing! If you can remember what it feels like to fly down the hill, with a smile plastered on your face, as the adrenaline pulses through you and the snow dust billows around you … tubing at Arrowhead in Claremont might be for you, or one of these other areas in New Hampshire.
Is skating more your thing? There's the Lake Morey Skate Trail. This 4.3-mile skating trail is considered the longest in the United States. You can rent skates at the Lake Morey Resort, and trailheads start at the resort and Fairlee Town Beach. Use of the trail is free, but donations are welcomed.
You can also enjoy skating at the Pat Walsh Park in Lebanon. During the winter months, the park offers seasonal ice skating on two outdoor ice rinks. There is ample parking and lighting for evening skating.
Mascoma Lake Skating Association is a community-funded and volunteer-run group that grooms Mascoma Lake, in Enfield, NH, for free skating, pond hockey and Nordic skating.
Or maybe you want to skate with others and play some pond hockey? For years, hockey players have been skating on local frozen ponds and using flooded backyards and town green rinks. There's even a number of tournaments, including ones at The Lyme Inn in Lyme, NH, and others around the state.
Ski jumping … are you kidding me?! This really is an Upper Valley thing … championed by many locals, like Lebanon's Erling Heistad, who in the 1920s designed and oversaw the construction of 13 ski jumps in New England, including eight in Lebanon. Storrs Hill is the only year-round Nordic ski jumping training facility in New England. Also of note: New Hampshire is the only state where ski jumping is still an interscholastic sport.
And there's plenty of ski jumping in Vermont as well. In fact, the Harris Hill Ski Jump in Brattleboro is celebrating its 100th anniversary this winter.
What about taking a spin on a fatbike? The Kingdom Trails in East Burke, VT, with more than 31 miles of groomed singletrack, are considered one of the top ten trail systems in the U.S. The New England Mountain Bike Association has a list of other fat tracks in New Hampshire and Vermont.
If you really don't want to get cold … a sleigh ride might be for you! Kedron Valley Stables in South Woodstock, VT, offers a quiet 45- to 60-minute ride through the woods and countryside. You can also find sleigh rides at Billings Farm in Woodstock and Streeter Woods Farm in Orford, NH.
For those who enjoy downhill skiing, there are, of course, many areas in New Hampshire and Vermont where you can spend the day downhill skiing, tubing, cross-country skiing and more. One such place is the Ascutney Trails in Brownsville, VT. This year-round family playground offers a rope tow lift, tubing, snowshoeing and backcountry skiing in the winter. It also has a wonderful lodge to change, relax or eat in and even has an outdoor fire pit to enjoy!
Whatever winter activity appeals to you, remember to do it safely: don't venture out on ponds that haven't been checked, wear the correct helmet for your sport, wear water-resistant layers and don't forget the sunscreen!