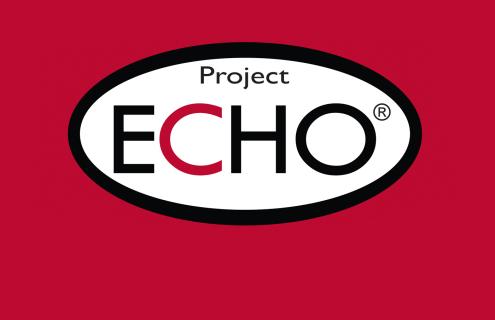 The Project ECHO Team at Dartmouth Health invites you to join our newest ECHO: "An Ounce of Prevention: Key Strategies to Promote Childhood Vaccination." 
Launches Sept. 7, 2022
Every other Wednesday, 12 to 1 pm
With new COVID-19 variants emerging and a winter surge expected, vaccination of people of all ages is critical to protect the health of our communities. As of mid-July, only 22.7% of children 5-11 years old and 44.1% of teens 12-19 in New Hampshire are fully vaccinated against COVID-19 according to NH Department of Health and Human Services (DHHS). In addition, dips in rates of vaccination against other serious childhood illnesses may risk resurgence of other diseases. This series will examine the importance, safety and efficacy of COVID-19 and other vaccines in protecting individuals and communities; discuss effective communication strategies to increase vaccine uptake; and identify evidence-based COVID-19 vaccine resources and best practice information to support increased vaccination. The series is offered by Dartmouth Health in collaboration with NH DHHS.
Invited Participants: All persons in a position to influence vaccine uptake in the community including: healthcare provider teams, school health nurses, pharmacists, community health personnel, public health workers, community influencers (childcare providers, faith leaders, town officials), other concerned citizens.
This program is free of charge.
What is Project ECHO?
Project ECHO® (Extension for Community Healthcare Outcomes) transforms the way education and knowledge are delivered. This telementoring model uses video-conferencing technology to connect participants with subject matter experts. ECHO® sessions use case-based learning to provide education. Participants learn from experts, participants learn from each other, and experts learn from participants as best practice emerge.
Click this link to watch a short video about Project ECHO.
For more information, email ECHO@hitchcock.org or visit the Project ECHO website