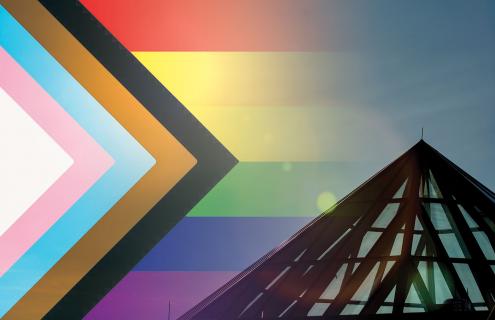 At Dartmouth-Hitchcock Health we understand that diversity fosters innovation and creates a welcoming and inclusive environment for our patients, our colleagues, and our communities. We all work better when we interact with others in a respectful and open-hearted manner.
In light of recent events across our nation, and especially as we celebrate Pride Month, we reiterate our commitment to ensure that the value of diversity is upheld in everything that we do for our patients, families, employees, visitors, the broader community, and all who contribute to the achievement of our mission.
We remain committed to building and maintaining a healing patient care community that explicitly recognizes the value of human diversity. We stand with all of our partners in health care in our mission of providing the best care possible to all who seek our care, without regard to race, ethnicity, gender, age, socio-economic status, national origin, sexual orientation, gender identity or expression, genetic information, veteran status, disability or religion.
We are Dartmouth-Hitchcock Health.