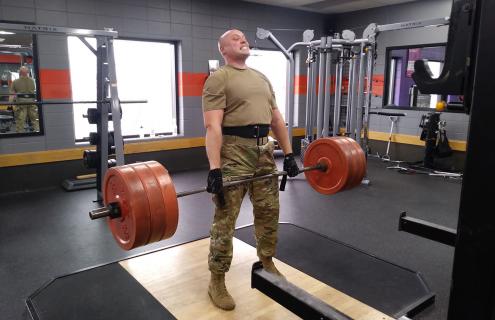 In February 2005, I returned from a 14-month deployment in Iraq, sold my new truck and was saving up to buy my first home. During this time, I only had my motorcycle for transportation and rode it from the end of March up until October 31, 2005, when I was involved in a motorcycle accident.
That day, I was just cruising from my parents' house to a gas station. As I traveled north on Route 12 near Morningside Flight Park in Charlestown, New Hampshire, a group of bikes were headed in the other direction. One of the bikes pulled a wheelie at 60 mph, which caught my attention just for a second. At the same time, the vehicle in front of me stopped abruptly to turn left, and I collided with it. An officer two cars behind me later shared that I was thrown 15 feet in the air–and then 50 feet sideways–before landing in a nearby field like a ragdoll.
Charlestown Ambulance arrived on the scene and stabilized me before I was flown by DHART to Dartmouth-Hitchcock Medical Center. Once there, I recall being wheeled down the hallway and Dr. [Charles] Carr calling out a list of injuries and instructions, and then he looked at me and said, "We've got ya," or something close to that. The anesthetic was administered, and almost like in the movies, the overhead fluorescent lights waved by as my consciousness faded.
The extent of my injuries was substantial: two broken metacarpals in my left hand, a fractured left fibula, a compound fracture of my left femur and nearly every ligament in my left knee was torn. After an initial surgery, I underwent five additional surgeries over the next several years to complete the healing of my left hand, rebuild my left knee and address my broken femur. Every visit to Dr. Carr and his team was a positive experience. He kept me motivated and on track to make a full recovery.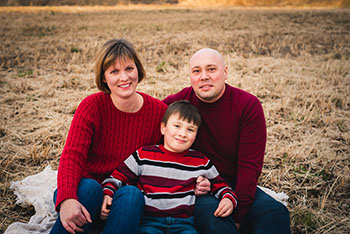 Today, I can look back on that day in amazement. I would never have thought to have endured that much trauma and still have lived. Thanks to God, Dr. Carr and his team, I have been able to live an amazing life. I became an Automotive Service Excellence Master Technician and General Motors World Class Technician in 2006. I was married in 2009 and had a son the following year. I received a bachelor's degree in business management from Granite State College in 2013. I switched from Army Reserve to Active Duty in 2015, and moved from my home state of New Hampshire to Wisconsin. In 2018, I received a master of business administration degree from the University of Wisconsin. Since then, I have volunteered with nursing homes, youth groups and anti-human trafficking organizations. I am currently a training non-commissioned candidate in professional development and career management for the 377th Support Maintenance Company in Manitowoc, WI. I enjoy weightlifting as a new way to push myself safely.