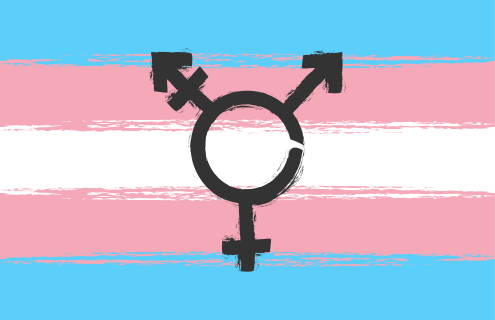 "Forty years ago, it might have taken a person 10 years to identify their own unease as gender-related and then even more years of anguish before getting help," says John H. Turco, MD, director, Transgender Health Program, Dartmouth-Hitchcock Health. "Now, with more information and  greater awareness, more transgender people are seeking services sooner."
The Transgender Health Program is facilitating access to the gender affirmative services and information patients, their families and their providers need. Begun several years ago as a regular meeting between specialists committed to creating lines between their practices, the multidisciplinary program is based at Dartmouth-Hitchcock Medical Center and Dartmouth-Hitchcock Manchester Endocrinology practices. It provides continuity of care across services, including:
Facial reconstruction and body modification.

Gender affirming chest surgery.

General reconstructive services and genital surgery.

Gynecological care.

Hormone therapy.

Mental and behavioral health services.

Primary care.

Puberty blockers and hormone therapy for adolescents.

Reproductive health and fertility services.

Voice therapy and voice surgery.
With the 2021 addition of Program Manager Emmett J. Leblanc, patients gained supportive entry to that array of services. "Each month, Emmett answers 40 to 50 calls and triages patients, families and providers to the information, services and support they need," says Turco.
"A parent might have noticed their three-year-old expressing gender diversity and want to connect with a family support group," says Leblanc. "An older patient might be ready to start hormone therapy or hoping to pursue surgery and want to set up an appointment with a provider. I'll help them get where they want to go and follow up to make sure they're getting what they need."
The support and guidance Leblanc provides is based on World Professional Association for Transgender Health (WPATH) standards of care regarding hormone therapy and surgical interventions. All providers use evidence-based practices for transgender medical care.
Leblanc starts his first call with a patient by sharing his name and pronouns and asking about theirs. "The conversation helps the patient open up and feel comfortable and gives providers the information they need to provide affirming care," says Leblanc.
A patient's chosen name—even if it's not their legal name—and pronouns are recorded in their medical record. Whether they are meeting with an endocrinologist about hormone therapy or entering the Emergency Department after an accident, they'll be correctly addressed and documented. They won't, for example, have to explain their name to a nurse and 20 minutes later to an X-ray technician.
Correctly documenting transgender patient information is also essential for providers. "For example, through the medical record, a physician knows the transgender male patient he's seeing for abdominal pain should be checked for an ovarian issue," says Turco.
The Transgender Health Program is currently creating information videos on topics including self-administration of hormone injections and tucking and binding, and is actively engaged in suicide prevention. The team advocates for a work and healthcare environment that delivers the care all people deserve. "We're committed to doing all we can to make patients comfortable and show that we're allies," says Turco.
Additional resources
Contact the Transgender Health Program Hotline at 603-650-8089.
Parents, Families and Friends of Lesbians and Gays (PFALG) is a good regional resource. Visit www.pflagnh.org (New Hampshire) or contact pflag.dorset@gmail.com (Vermont).
TransgenderNH and TransgenderVT are private Facebook groups that facilitate information gathering and local support.
Patients in crisis can access peer support by contacting the National Transgender Lifeline at 877-565-8860.