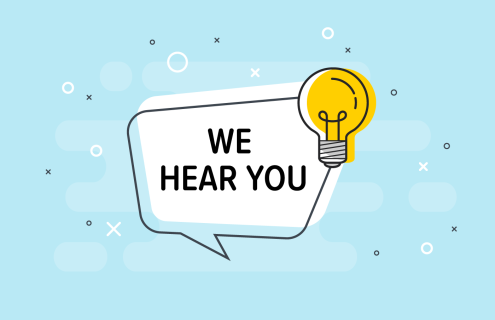 We want every patient to have the best possible experience when they come to Dartmouth-Hitchcock (D-H) for medical care. This includes feeling safe while seeking that care.
In 2009, D-H added a question to its patient registration forms about citizenship status. This information helped determine if patients might qualify for available financial programs or insurance coverage, and was never used for any other purpose.  
However, over the past few years, we noticed an increase in complaints about having the citizenship question on our medical forms. We are grateful to one of our non-citizen patients who helped explain the fear that question generated among other non-citizens. Our patient shared that people were not seeking care because they were afraid D-H would turn them away, or share this information with authorities. 
Once we understood the negative impact of the citizenship question, D-H made the decision to remove it from all registration forms. This process was completed on July 1, 2021. The only citizenship status now recorded in our electronic health records is within the Dartmouth-Hitchcock Medical Center (DHMC) Transplant Clinic. The national United Network of Organ Sharing requires this information. 
Our Patient Experience team is committed to connecting patients with financial assistance regardless of citizenship status, and is working on a solution to identify them safely. Patients who are working with our staff to explore options for financial assistance may be asked about citizenship only for benefit eligibility purposes and only for use internally. 
D-H is eager to make access to care as easy as possible. Removing the citizenship question from our registration forms is one simple way to achieve that goal. We continue to review improvements to the patient experience by collecting feedback from patients and visitors. If you have ideas or comments on how to improve the D-H patient registration process, please feel free to share your comments on our feedback form.
Thank you to the patients and concerned community members who brought the concern about the citizenship question to our attention. D-H is listening. Thank you for sharing.
About the "We Hear You" Series
"We Hear You" is a series about and for our patients and their families. Have you offered feedback or given us a suggestion to improve and wondered if we ever acted on it? We want you to know that we are listening and to share what we are doing to better meet your needs.  We invite you to keep your suggestions coming by using our feedback form.